The Roulant Farm is kicking off the season with its largest seedling sale ever! We've produced about 60 varieties of vegetables, fruits, flowers and herbs that will be available at 4 points of sale.
Here are the details of each point of sale where you can find our seedlings during the month of May!
Where?
When?
What time?
At the farm
(269 chemin Senneville, Senneville)
Saturday, May 21st
11 am to 3 pm
At the Roulant – online orders only
(111 roy est, Montréal)
Thursday, May 19th
Wednesday, May 25th
3pm to 7pm
Cultiver le Plateau – Maison de l'amitié
(Duluth and Coloniale)
Saturday, May 28th
10am to 3pm
Le rendez-vous horticole Espace pour la vie
(4101 Sherbrooke East)
Saturday, May 28th
9am to 4pm
ONLINE PRICING
Seedlings are sold individually for $4.25 when ordered online. When you purchase 18 seedlings, you will receive a 15% discount on your entire order.
IN-PERSON PRICING
Seedlings are $4 each when purchased at the Farm or at the Cultiver le Plateau or L'Espace pour la Vie events. We'll also offer your a $12 discount of you buy a whole tray (that's $60 for 18 seedlings)!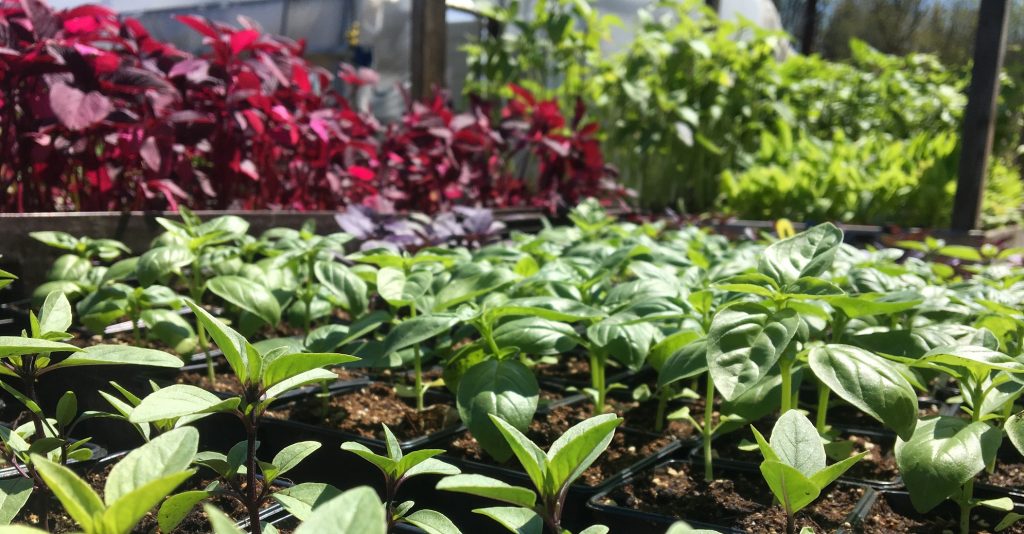 30% off on eligible orders
We also sell larger orders to community organizations, Éco-quartiers, public institutions and seedling resale companies. We're offering 30% off orders as well as free delivery between May 16 and June 15, depending on your needs.
Contact us at ferme@santropolroulant.org to place an order for your organization, company or workplace!