The staff has the responsibility of running the day-to-day operations and ensuring that the directives and priorities identified by our members are undertaken in a meaningful way. Our team represents a mix of part-time and full-time staff with different backgrounds, ages, and interests.
Everyone is a gift – first of our 9 core principles of engagement – and possess a profound desire to work towards social change in meaningful ways. Many of us started as volunteers here at the Roulant!
To view: Agriculture / Fundraising / IT Systems / Kitchen / Meals-on-Wheels / Volunteer Coordinators / Admin
Photos by: Alex Tran and Catherine Johnston
---
AGRICULTURE
The Roulant's agriculture program aims to build a food system that is healthy, just, and sustainable. Our agriculture projects are designed to support local and organic agriculture while ensuring that the fruits of our labours remain accessible to all regardless of socio-economic status, level of mobility, or degree of autonomy.
---
---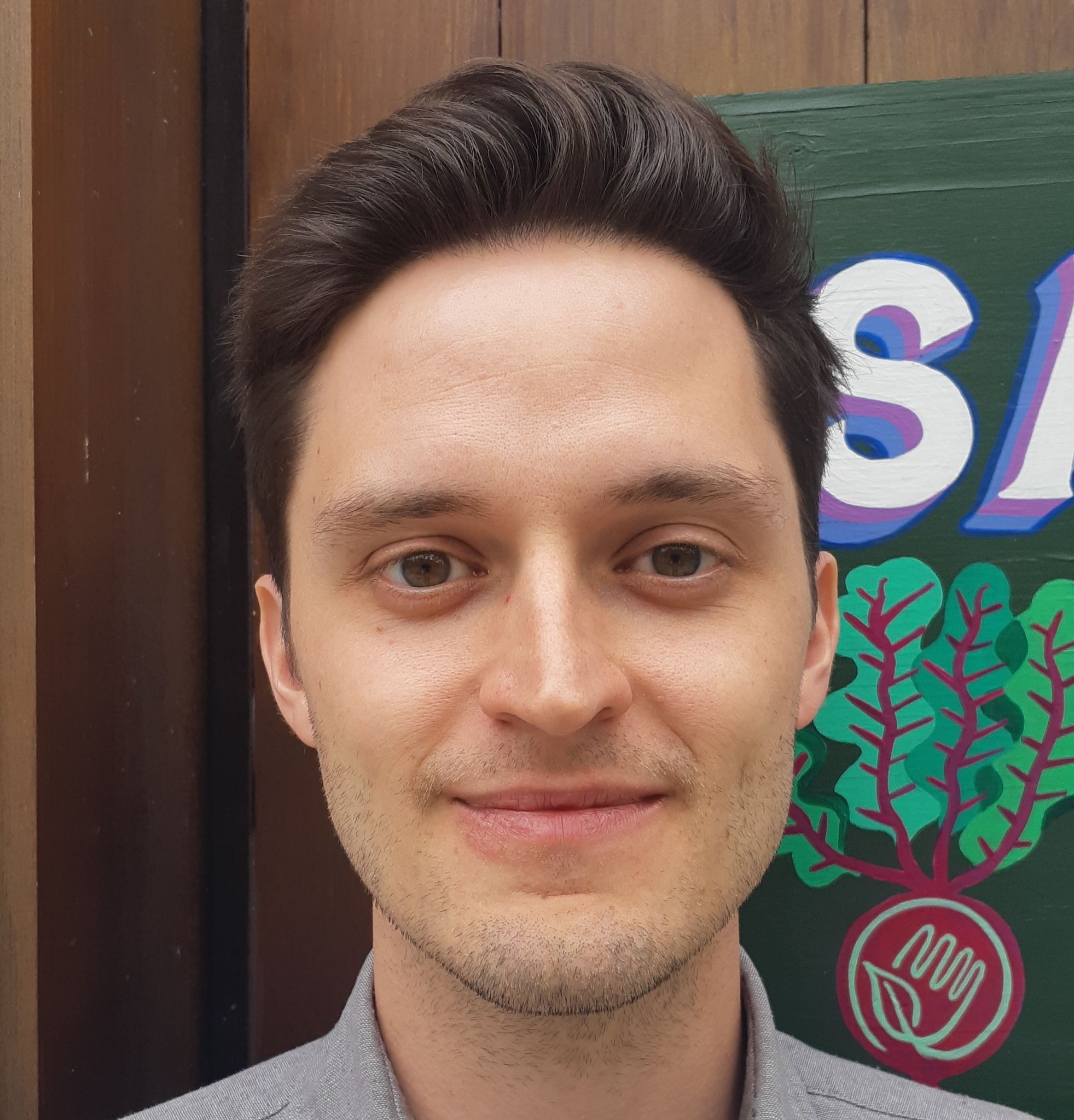 Vincent Lacharité-Laframboise
Summer Farm Hand
I have spent the last few years studying the issues that affect cities and working to set up participative institutions that allow citizens to assume leadership and propose solutions adapted to their local context. The most challenging of these issues is climate change and the impacts it will have on cities and, in particular, the threat it poses to the very food systems that make their existence possible. For me, the urban and suburban agricultural model put forward by the Roulant is community-based and ecologically sustainable, and contributes to the urban resiliency and the health of the community. It will be a privilege to be able to contribute to the Roulant while at the same time diving into the universe of agriculture. 
---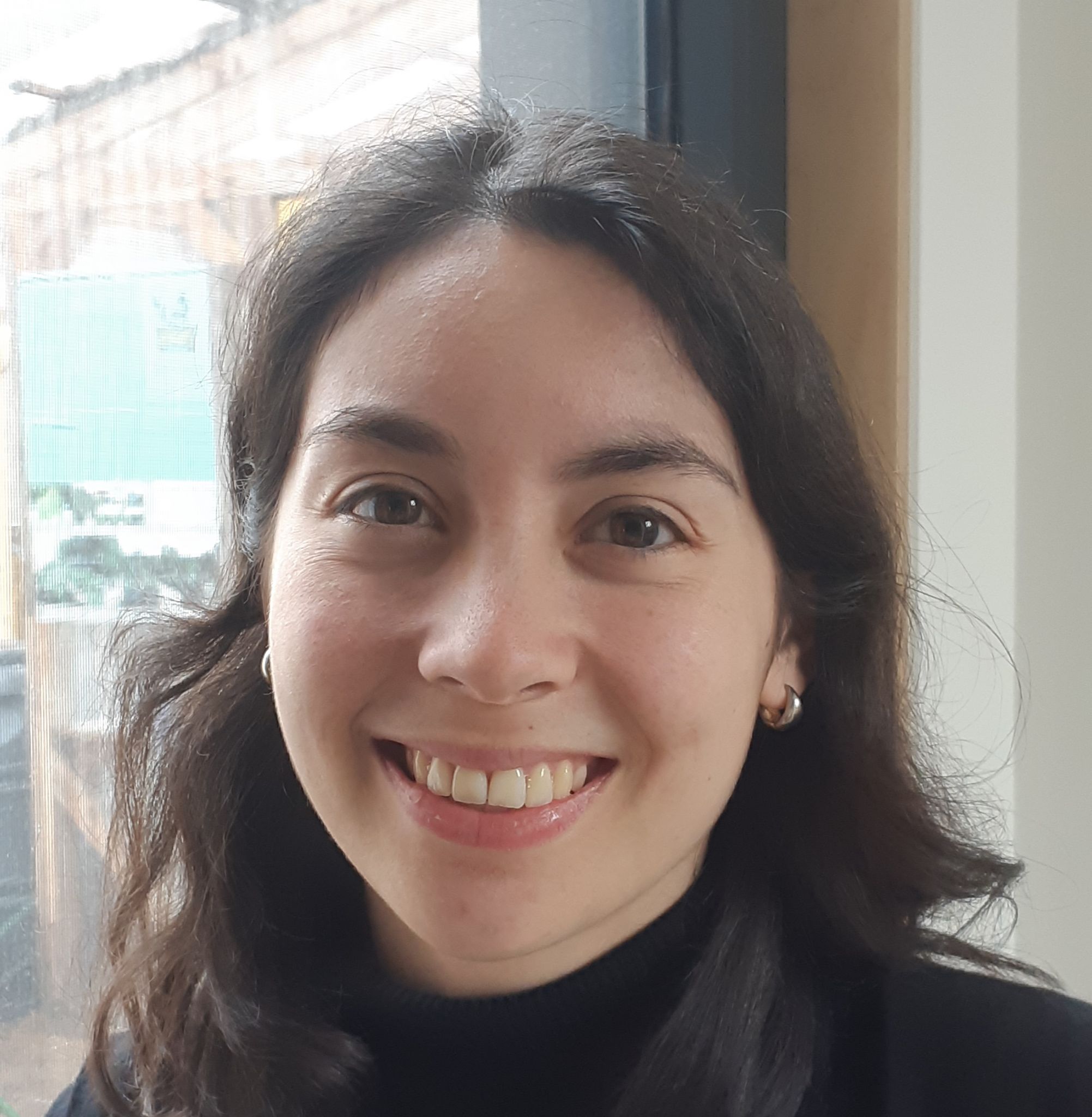 Karine Cinq-Mars
Urban Agriculture Intern
For me, urban agriculture offers a way to connect people with community. I love cooking, I love exploring new seasonal foods and I believe that the future of eating is local. I have a background in psychology and this experience quickly grew into an interest in community psychology and the way that people inhabit space and this is why I'm continuing my studies in social work this fall. As someone who holds ecology and social justice as personal values, I often reflect on the ways that we can serve the community and allow a feeling of solidarity to flourish there. I'm excited to join Santropol Roulant for a number of reasons: my desire to have a positive effect on my environment; to participate in the movement towards food sovereignty; and to build a sense of community belonging.
---
---
---
---
---
---
FUNDRAISING
The fundraising team plans our main fundraising events, fundraising activities, manage our second floor rental, bring alive our sponsorship and corporate partnership strategy and more!
---
---
---
---
IT SYSTEMS
The IT team provides technical support to the Roulant and improves our services.
---
---
---
KITCHEN
The kitchen team prepares, develops, and packages healthy nutritious meals every day for our Meals-on-Wheels clients with the help of volunteers.
---
---
---
---
MEALS-ON-WHEELS
Our Meals-on-Wheels program is at the heart of the organization and is the core around which Santropol Roulant was built back in 1995. It responds to the increasing need for greater food security among the elderly, but also to the shared desire, as manifested by our volunteers, to build a rich and healthy social fabric.
---
---
VOLUNTEER COORDINATORS
The volunteer coordinators play an integral role at Santropol Roulant, coordinating hundreds of weekly volunteers that support every aspect of our daily services and program activities.
---
---
ADMIN
The admin team supports the Roulant's other duties and responsibilities through a variety of tasks related to organization and communication to ensure efficient operation of the office.
---
---
---
---