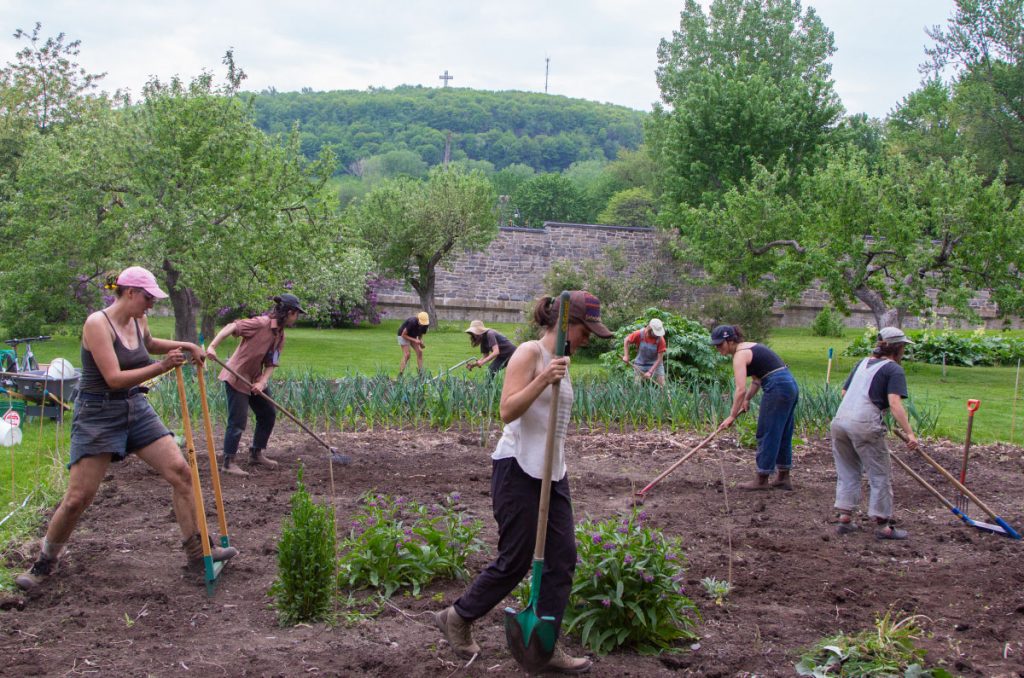 The Roulant's agriculture program aims to build a food system that is healthy, just, and sustainable. Our agriculture projects are designed to support local and organic agriculture while ensuring that the fruits of our labours remain accessible to all regardless of socio-economic status, level of mobility, or degree of autonomy.
By using intensive organic practices, we produce food that nourishes all of our other programs and members of our community. Through our volunteer collectives, we are also able to share out our model of horizontal organizing and decision making to allow Montrealers to dive deep into specific aspects of urban agriculture and engage in their community.
Our sites
Our Food
Did you know we are the only Meals-on-Wheels service in Canada to grow its own food?
Our motivation to grow food began with the desire to improve accessibility to good food for our Meals-on-Wheels clients. Since 1996, we have delivered meals 5 days per week, 52 weeks per year, making sure to include high-quality local, fresh, in-season and organic ingredients as much as possible. Our farm, roof, and urban gardens support our Meals-on-Wheels program, but they do so much more than that, too! Thanks to our agricultural sites, we are able to share our passion with our community members through volunteer shifts, workshops, site visits, community events, and more!
Learn More!
Our Collectives!