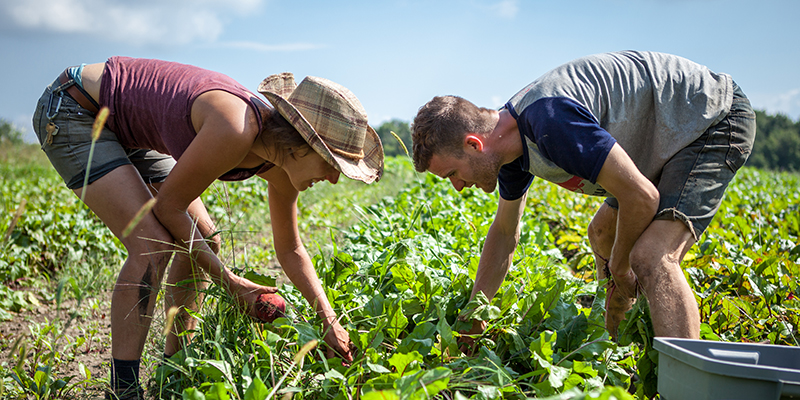 The Roulant's agriculture program aims to build a food system that is healthy, just, and sustainable. Our agriculture projects are designed to support local and organic agriculture while ensuring that the fruits of our labours remain accessible to all regardless of socio-economic status, level of mobility, or degree of autonomy.
By using intensive organic practices, we produce food that nourishes all of our other programs and members of our community. Through our volunteer collectives, we are also able to share out our model of horizontal organizing and decision making to allow Montrealers to dive deep into specific aspects of urban agriculture and engage in their community.
Our sites
---
---
---
Eat
Farmers' Markets
From the end of June through October, our organic veggies are available to the public at our weekly farmer's market.

---
Organic Baskets
CSA basket members sign up to receive weekly baskets containing a wide variety of seasonal vegetables grown on our farm.

---
General Store
A small boutique in our office space stocked with canned, pickled and dried goods made with produce from our farm and gardens.

---
Meals-on-Wheels
Our motivation to grow food began with the desire to improve accessibility to good food for our meals-on-wheels clients.

---
Learn
Internships
We offer several internships in the urban gardens and on the farm over the course of the growing season. Internships are a way for young people to learn more about agriculture and community work and to develop their leadership skills.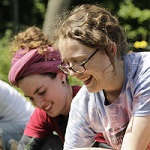 Volunteer
The agriculture program relies on volunteers during the growing season to help out with tasks that range from watering, to seeding, to harvesting to selling at our markets. Volunteering is a great way to learn more about gardening and local food sources.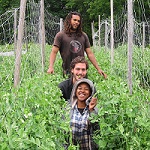 Workshops
Workshops are offered on a number of subjects related to urban agriculture. They follow the rhythm of the season and allow participants to deepen their gardening know-how and gain the confidence to start their own garden or perfect their techniques.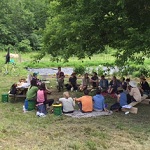 Visits
Visiting the gardens is a great way to learn more about the possibilities of growing in urban and peri-urban spaces. We offer visits to groups upon reservation, including groups of children. Individuals passing by can also just pop in and have a look!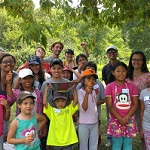 Seed Library
Come visit our seed library and learn about seed saving and urban agriculture techniques. Our goal with this project is to provide free access to a variety of seeds while encouraging people to grow their own food.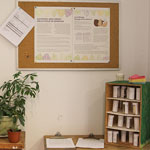 ---
Join!
Mycollective
Spreading spores of knowledge to those fascinated by the microscopic world of mushrooms and their place in Montreal's urban agriculture community.

---
Fruits Défendus
Facilitating the connection between fruit tree owners and volunteer harvesters, and finding new uses for forgotten urban fruit through the transformation of food.

---
Compost
Tending to the Roulant's worm friends and increasing our capacity to compost and organic waste produced in house and make fertilizer for our gardens.

---