When you make a contribution to Santropol Roulant, in any amount, you are contributing to increased access to healthy food, to a stronger local food system, and to social inclusion. Meanwhile, monthly contributions help create sustainability for the organization and yourself. You can invest in your personal impact and engagement, as well as in the future of the Roulant. Monthly gifts allow us to:
Plan ahead! Steady revenue allows us to plan activities all year long.
Respond to emergencies, like a bad harvest or a broken fridge.
Diminish our fundraising costs, which allows us to focus on our work.
Thank you for your support!
---
The impact of your donation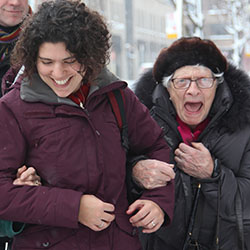 Social Inclusion
Support services, activities, events and community workshops that bring people and generations together through food and community engagement.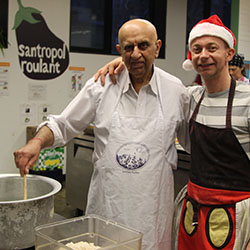 Food Security
Deliver 100+ home-cooked, healthy meals per day, 5 days per week for people living with a loss of autonomy in Montreal, and increase access to fresh & local produce.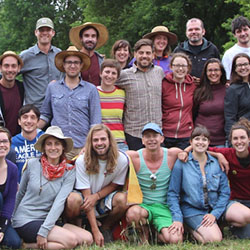 Community engagement
Provide professional development and training experiences for hundreds of interns, volunteers and staff, and offer a setting to cultivate their leadership.
---
Santropol Roulant is a nationally registered Canadian charity (#140 717 414 RR 0001), all donations over $10 are entitled to a charitable donation tax receipt. With your help, together we can weave a stronger, more vibrant, social fabric in Montreal.
More ways to contribute
Donate A Car Canada accepts Vehicle Donations for Santropol Roulant and provides free towing in many areas across Canada, or you can drop off your vehicle to maximize your donation. After your Vehicle Donation is complete, you will receive a tax receipt and your vehicle will be recycled or sold at auction.
Frequently asked questions
---