Since the beginning of the pandemic, our frozen meals are not available to the public.
Frozen meals have been dedicated to two partner organizations, the Native Friendship Centre of Montreal and Partage & Solidarité, to support them in ensuring the food security of marginalized and low-income households throughout Montreal. We are proud to collaborate with such wonderful local organizations to deepen our impact in the community, together!
Local, organic ingredients
---
Much like our Meals-on-Wheels program, we use high quality ingredients and prepare everything with care. All meat is organic and vegetables come straight from our gardens during the summer months.
Purchasing frozen meals helps finance the Roulant's programs and mission and improves our impact in the community. So go ahead and fill your freezer with ready-to-go tasty meals!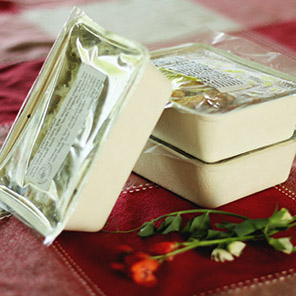 ---
Menu
We've got a large selection of beef, chicken, pork, seafood, fish, tofu and vegetable-based meals. They contain low levels of sodium and fat and are both healthy and delicious! A few examples of what you might find in our freezer are: Chicken and veggie couscous, penne with salmon and a creamy lemon sauce, sausage cassoulet and vegetarian curry, as well as many other vegetarian options.
---
"I just wanted to let you know I received the meals and tried the Asian Shrimp Stir-fry last night. It was delicious! Thank you for everything! This is a great organization!"
Roxanne, McGill student