5 days a week, 52-weeks per year, our kitchen produces over 100 meals for our Meals-on-Wheels clients. But what happens to the leftovers? This surplus totals an average of 50-100 meals a week which our kitchen team packages and freezes to be distributed to our partner organizations across the city through our Frozen Meals Program.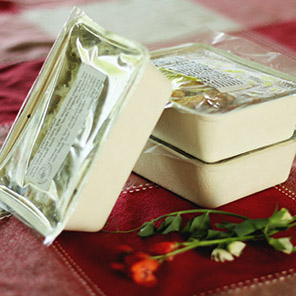 Since the beginning of the pandemic, the Roulant's frozen meals are being redistributed to two partner organizations, the Native Friendship Centre of Montreal and Partage & Solidarité, to support them in ensuring the food security of marginalized and low-income households throughout Montreal. Our community partners access these meals at no cost and redistribute them within their networks. This program helps connect more Montrealers with healthy meals and extends the reach of the Roulant kitchen further across the city.
We are proud to collaborate with such wonderful local organizations to deepen our impact in the community, together!
This program came to be after the COVID-19 pandemic forced us to close the doors to our community and left us with a surplus of frozen meals. It also reflects the goals we set in our 2020-2023 strategic plan, which prioritizes stronger community partnerships between the Roulant and other Montreal-based organizations. This program also furthers the impact of the fresh, local and organic produce that comes into our kitchen and helps reduce the amount of food waste produced by our kitchen.
Like the the rest of the meals produced through our Meals-on-Wheels program, our frozen meals include fresh, local, and organic vegetables as much as possible, often from our agricultural sites in the summer months. The beef, lamb, fish, poultry, and pork we use is organic and sourced as locally as possible. We strive to produce delicious, balanced and nutrient-rich meals across our programming.