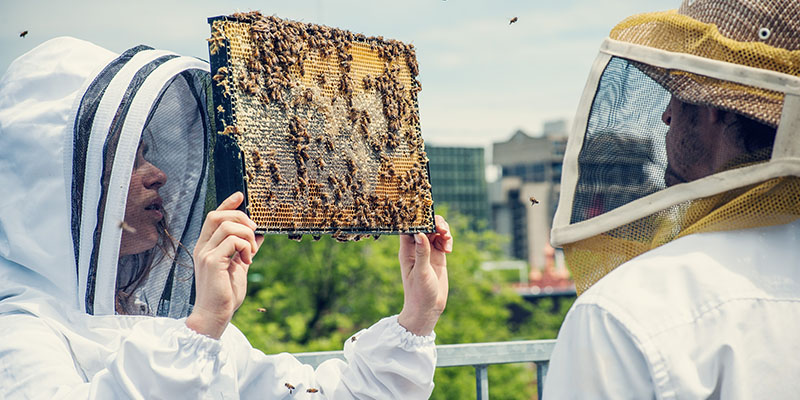 The Santropol Roulant Beekeeping Collective takes care of local hives, and is a small group of passionate beekeepers working with hives on urban rooftops in Montreal. Our mission is to maintain a healthy bee population, train new beekeepers, and connect urbanites to the source of their food.
---
The Hives
The collective's 5 hives are located on the Roulant rooftop and on the Frank Dawson Adams building on the McGill campus.
Of course, with new seasons come more hives, we'll keep you posted!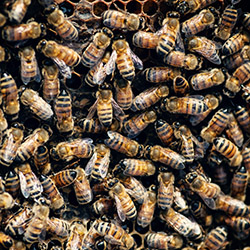 ---
Keep in touch!
---
Frequently Asked Questions