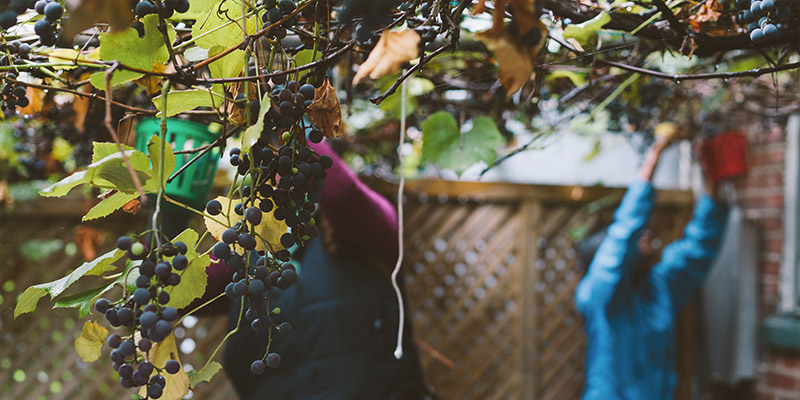 ---
Les Fruits Defendus is Montreal's volunteer-led urban fruit harvesting collective hosted by Santropol Roulant. The initiative connects local fruit tree owners with volunteer harvesters and helps ensure that this valuable local food resource does not go to waste. After the fruit is harvested, it is divided in three between the tree owner, volunteers, and a beneficiary organization. The collective leads fruit harvests in neighbourhoods in the central part of the city, including the Plateau and Mile End, Rosemont – La Petite Patrie, Parc-Extension, and Villeray. Les Fruits Defendus aims to:
Reduce food waste
Make good use of local food and increase its accessibility
Facilitate knowledge-sharing about urban fruit harvest
Our Values
In our hearts
Fruit, people, nature, ideas, knowledge, skills.
In our life
Health, accountability, ecology, sustainability, nature in the city.
In our actions
Transparency, horizontal, creativity, multilingualism, intergenerational, down-to-earth, resilience.
In our community
Solidarity, cooperation, encouragement, kindness, sharing, acceptance, inclusion, diversity, openness!
---
The Many Roles in the Collective
There are many ways to participate in our collective. Tree owners, volunteer harvesters and beneficiary organizations each share a third of the bounty from each harvest!
---
---
Keep in touch!
---
---
Frequently asked questions for volunteers
Frequently asked questions for tree owners