Volunteering
Volunteering at the Farm
The farm will welcome volunteers starting the first week of May. Every Tuesdays and Wednesdays, you call book a volunteer shift at the farm!
You already are a volunteer at the Roulant and wish to volunteer at the farm? Easy! Send a text message with your name to the farm at 438-389-6616 the day before you would like to volunteer.
If you have not volunteered at the Roulant yet we ask you to fill out this form and we will contact you to take part in an information session!
When can I volunteer
Tuesday and Wednesday from 8:15 am to 12:00 pm.
Don't forget your lunch and a water bottle!
Carpooling
---
About the farm
As part of the Roulant's mission of building a food system that is healthy, just, and sustainable, the Ferme du Roulant farms a 3-acre plot of agriculturally zoned and organically certified land in Senneville. The farm was co-founded in 2012 by Santropol Roulant and Howard Reitman. It can be found on the western tip of the Island of Montreal.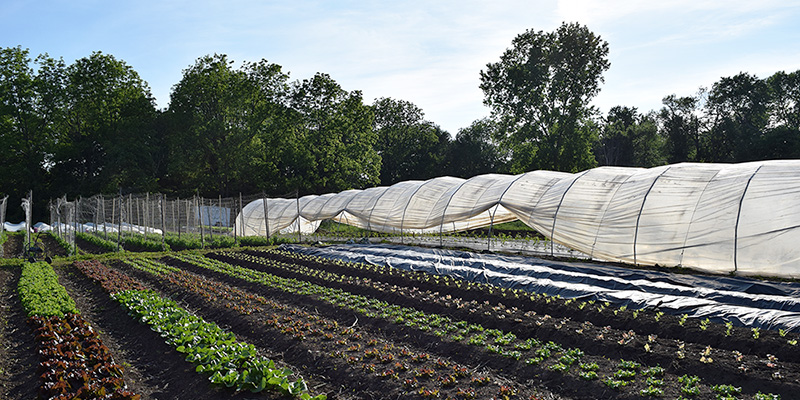 This land supports the production of fresh produce for our kitchen programs and other partnerships. Initiatives such as meals-on-wheels contribute to making organic produce accessible to all, regardless of socio-economic status, level of mobility, or degree of autonomy.
The farm also plays an important role in training the next generation of farmers. Every summer, we hire passionate young farmers. We also educate Montrealers on the importance of organic and local agriculture through our events like the Community Farm Day.
Where is this garden located?
The directions are over here.