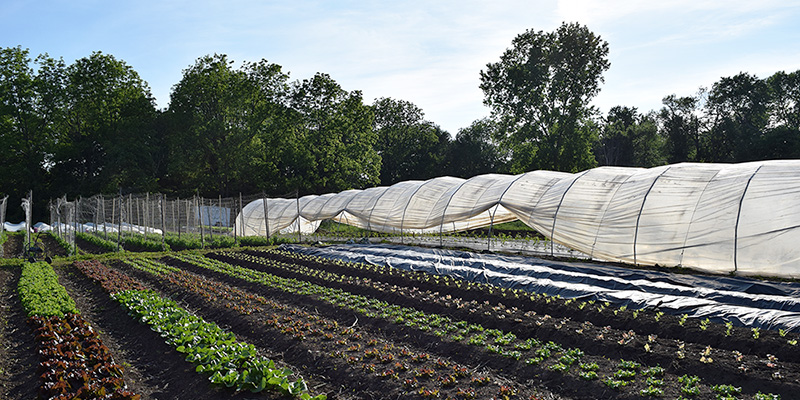 As part of the Roulant's mission of building a food system that is healthy, just, and sustainable, Santropol Roulant farms a 3-acre plot of agriculturally zoned and organically certified
land in Senneville
. The farm was co-founded in 2012 by Santropol Roulant and Howard Reitman. It can be found on the western tip of the Island of Montreal.
This land supports the production of fresh produce for our kitchen programs, our organic baskets and our weekly farmer's markets. Initiatives such as our solidarity baskets, subsidized markets and meals-on-wheels contribute to making organic produce accessible to all, regardless of socio-economic status, level of mobility, or degree of autonomy.
The farm also plays an important role in educating Montrealers on the importance of organic and local agriculture. A visit to the farm is not only a treat but is a great way to learn about how gardening scales up to farming.
Where is this garden located?
There're directions over here.