Are you eager to spend more time in the Roulant kitchen?  Good news, harvest time and Food  Preservation season is upon us!
We'll be turning delicious Montreal-grown fruit and veggies into non-perishable food items.  Think homemade salsa, dehydrated tomatoes, pear jam, kimchi and sauerkraut, just to name a few!  Anyone is welcome in the kitchen, experienced or not.
When: Tuesdays & Fridays from 12:30 pm to 3:00 pm and then from 3:00 pm to 5:30pm, or Wednesday from 11:00 am to 1:30 pm, from 1:30 pm to 4:00 pm and from 4:00 pm to 6:30 pm: each shift will last 2.5 hours.
How to get involved: Contact Sev our volunteer coordinator.
Need more information on the program or eager to share your favourite recipe? Contact Isabelle our food preservation coordinator.
Interested in learning how to preserve food, but short on time?  Stay tuned for our series of evening workshops!  They'll be featured in our next newsletter.
How does food transformation align with the Roulant's work and mission?
Canning and dehydrating thousands of pounds of excess produce from the farm allows us to reduce waste and increase the amount of nourishing food available to Montrealers.
As an organization that strives to create an efficient food cycle, we are pleased to teach food preservation skills to the Roulant community in order to help people make the most of local and seasonally available food.
The funds generated through the sale of canned, dried or frozen goods, available at the General Store, help to support our mission: building a food secure and socially inclusive community.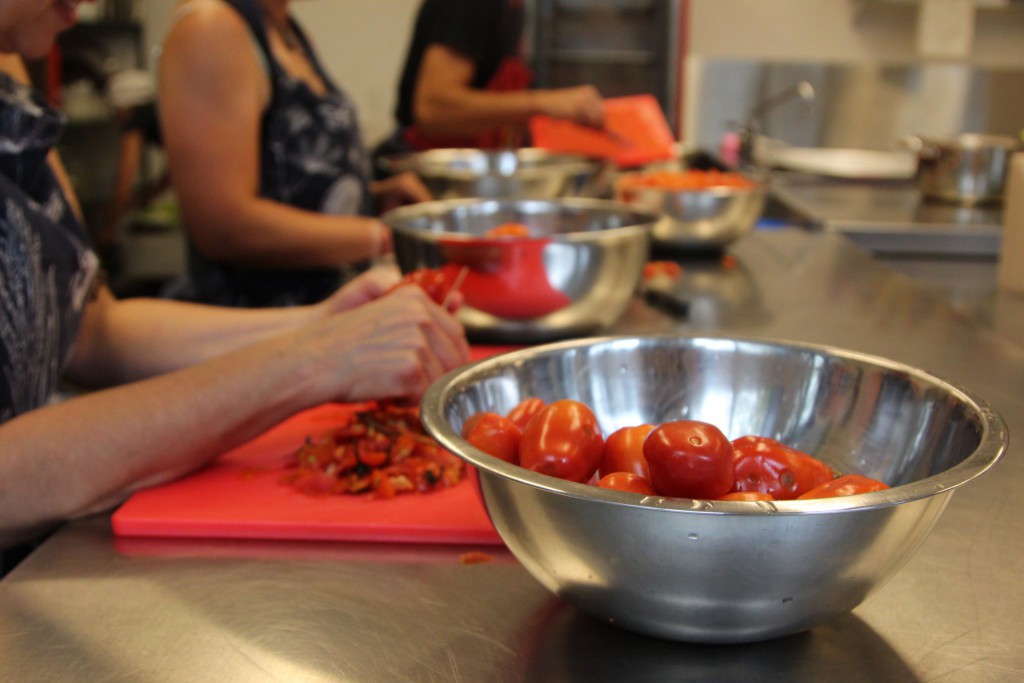 Save
Save
Save
Save