So much is happening at the Roulant these days! In this giant team update, join us in welcoming a new member to the team, learn about other changes in the staff, and send fond farewells to a few people who have moved on to new things.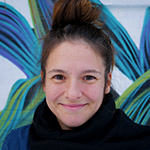 Catherine joins the team as Volunteer Coordination Intern. For the next 7 months, she will have the opportunity to support and connect with our beautiful community of volunteers. She is also responsible for welcoming and informing anyone interested in volunteering at the Roulant for meal prep or deliveries. She also supports the Roulant team in collective tasks like processing orders, event prep, and more.
---
---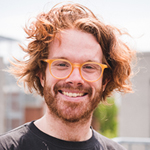 Julien is transitioning to a new role at the Roulant, Farm Co-Manager. A few words from Julien himself: "This past summer, I had the wonderful opportunity to join the Roulant's farm team as an intern. Having studied in organic farming for the past three years, it was my first full season on a farm as a graduate, and also my first experience working in the non-profit sector. Growing vegetables is something special. Doing so in this particular context is fulfilling on so many more levels than I imagined possible. Making good quality food accessible to the community through the many programs at Santropol Roulant has helped me embody my role as a farmer. I am happy to announce that I will be a part of the Roulant farm team during the upcoming 2018 season as farm co-manager. This journey will surely be a great one, and I'm looking forward to sharing it with you!"
---
---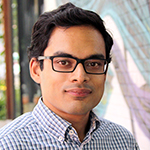 Nazmus is the new Fundraising Administrator! After five years as a volunteer, Nazmus joined the team in June as Market Coordinator. He continues in that role and now also supports the fundraising team in building and sustaining strong relationships with Santropol Roulant's donors. Nazmus wears many hats at the Roulant, as he is also the point person for volunteer collective les Fruits défendus!
---
---
Learn more about these and other members of our team on our
Staff page
.
Thank you!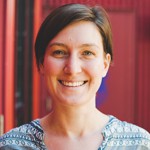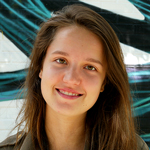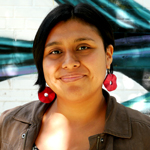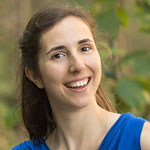 ---
With these changes comes a number of very big thank yous to staff who have recently left the Roulant. A huge thanks to Rachel for the impact she made at the Roulant over the years, as a Meals-on-Wheels intern, Kitchen Coordinator and most recently Communications Coordinator. Thanks go to Camille, our Social Entrepreneurship intern this past fall who took a lead role in organizing the Gala. Thanks go to Stacey, who acted as the Fundraising Administrator and supported the fundraising team in building strong donor relationships. And thanks go to Maud, who kept the community informed and engaged over the past five months as Communications Coordinator, and is now going back to school!
Please join us in celebrating the important contributions that these team members brought to the organization, and wishing them all the best in their next adventures!