We are excited to welcome our newest members of the team, Tara and Léa!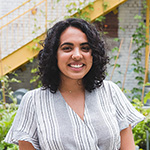 Tara joins the Roulant team as our newest Fundraising officer, and will work closely with Brooke and Melanie. In her words, she shares her thoughts: "If I were to be asked what elements make a society function at its best, I would list community and accessibility. I believe that the Santropol Roulant is an embodiment of these elements through its commitment to making nutritious food accessible and sustainable. Having grown up in small Ontario farming towns, I am moved by the work being done at the Roulant not only for Montrealers but for the environment as well. I hope to bring my experience in the not-for-profit sector and community building to the table as a fundraising officer. It is truly an honour to be a part of the team." Welcome, Tara!
---
---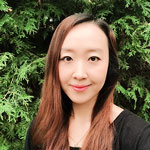 Léa joins the Roulant as the newest Volunteer Coordinator Intern, and will be working closely with Ellen. Léa has always had a passion for helping and improving the conditions of life of others. With a Master's in sociology and several years of working experience in different food banks and community organizations, she shares the same mission of community contributions as Santropol Roulant. Shes loves meeting different people, but also being creative with her hands by doing things such as painting, making organic soap and cooking. We are excited to have her join the team for the next half year!
---
---
Thank you!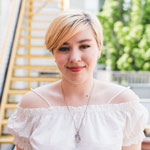 With these changes comes a very big thank you to Tali, our Urban Agriculture Intern, who has finished their internship at the Roulant, and will be heading back to school in the fall. Thank you, Tali, for all your contributions at the Roulant, and for building an amazing Seed Library. We wish you all the best with your future endeavors and hope to see you back at the Roulant shortly!
---
---
We also say good-bye and a big thank you to Catherine, the Volunteer Coordinator Intern for the past seven months at the Roulant! You have truly taken this internship into your own hands and made it your own by adding your special touch to it! We will surely miss you but are excited about everything that is coming your way!
---
---