Please welcome our newest staff member Heather! Also, welcome back Karine!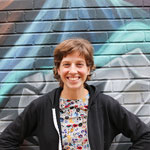 Heather joins our team as the newest Volunteer Coordinator Intern, and will be working closely with Ellen over the next six months. Heather has worked on vegetable farms over the past six years and has learned about food systems and the inequality in the distribution of nutritious produce. She loves that Santropol Roulant creates the opportunity to build sustainable food systems as well as strong communities. Please welcome Heather to the team, and we are thrilled to have you on board!
---
---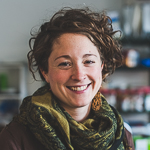 Welcome back Karine to the Roulant! After being away on maternity leave for the past year, Karine has returned and is back as the co-kitchen manager. Thrilled to have you among the team once again!
---
---
Thank you!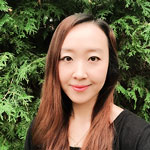 A very big thank you to Léa, our former Volunteer Coordinator Intern. Although your time with us was short, you were a pleasure to work with, and wish you only the best in your future endeavors!
---
---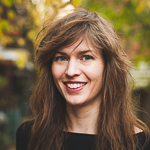 A huge thank you to Christine, our accountant. Christine has been with the Roulant for the past 8 years and has been incredible! But every good thing must come to an end, and we wish her lots of joy in her future projects.
---
---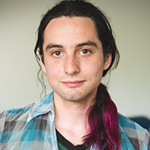 Thank you Nick, who has been a major part of the IT Team over the last year. You will truly be missed at the Roulant, and we can't wait to see what you develop and work on in the near future.
---
---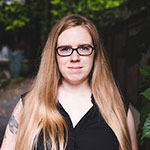 Thank you Dani, our awesome food preservation intern and former volunteer. It has been so wonderful seeing your evolution at the Roulant over the past year, and we have all been so fortunate to have you around. We can't wait to continue seeing you in the kitchen and at our parties!
---
---