This week, discover the urban agriculture work at the Jardin de la Cité des Hospitalières with Adeline. Here are her thoughts about this experience:
I had never heard of or even set foot in the Jardin de la Cité before. It is a former convent on which Santropol Roulant cultivates a small plot of land to grow fruits, vegetables, and aromatic herbs.
It is a small haven of peace, a slice of paradise as if you've been teleported into the countryside. The vegetable patch is nestled at the end of the garden so that the traffic of the city can no longer be heard. It was super nice!
The urban agriculture shifts at the Jardin de la Cité take place in the afternoons from 2 p.m. to 4:30 p.m. on weekdays and from 9:30 a.m. to 12:30 p.m. on weekends. This week, we were three volunteers with Samuel, the garden coordinator.
First Samuel showed us around, then he assigned us certain tasks. I took care of harvesting the row of radishes that were ready to be picked, then helped harvest the beans, and finished with some weeding.
I found the activity very enjoyable. There was no pressure, and everyone went at their own pace which worked out really well.
Afterward, Samuel told us that we could pick up the apples from the tree next door and grab some vegetables from the garden to bring home. How cool!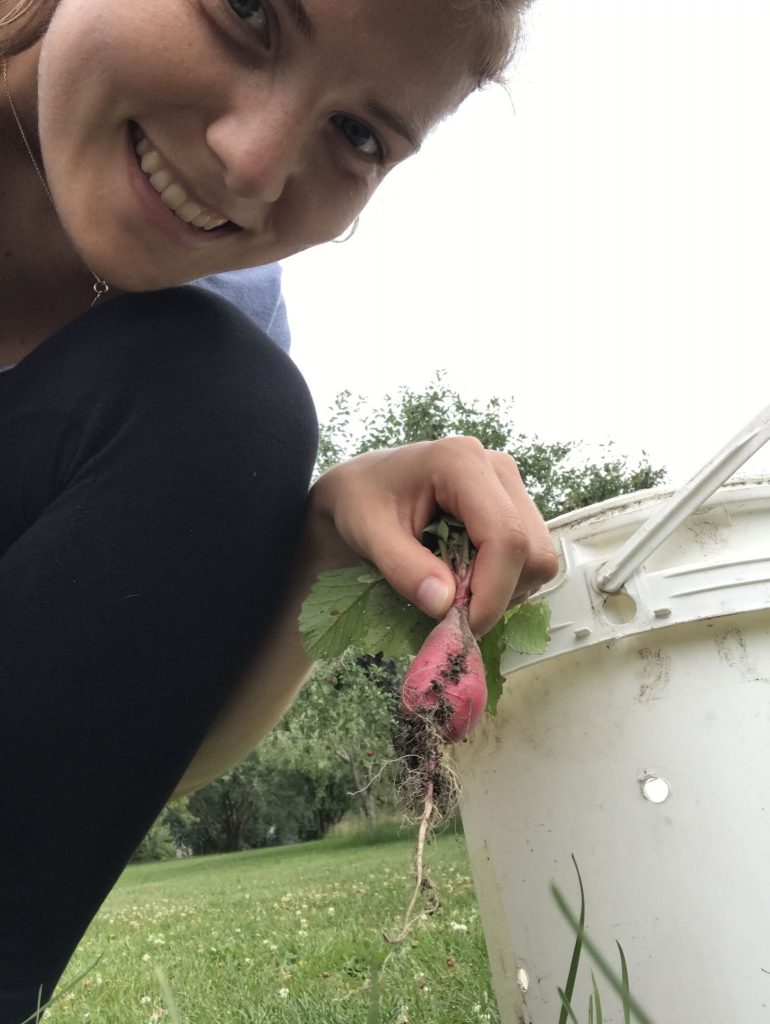 Review of my experience
What I took away from my volunteer shift in urban agriculture at the Jardin de la Cité:
Amazing garden coordinator

: Samuel was great from start to finish. He took the time to show us around the garden, show us the different varieties of fruits and vegetables growing in the vegetable patch, and explained each of the tasks to be accomplished for the shift. A big thank you to him!
A small volunteer committee

: As mentioned, we were only three volunteers for the shift. I really liked this little working group. The atmosphere was warm and friendly.
A wonderful working environment

: The Jardin de la Cité is an incredibly beautiful site and was a great discovery for me. During those two and a half hours of volunteering, I felt cut off from the hustle and bustle of the city, and it felt so good!
A special moment with nature

: Harvesting fruits and vegetables directly from the source made me realize how lucky I was to be able to live this experience. There is nothing better than spending your day outdoors and breathing in the fresh air!
I enjoyed my time so much that I've already signed up for another volunteer shift next week!