As part of the Cultiver Montréal 2022 Festival, the Roulant Farm opens its doors to you! A festive day full of surprises awaits on May 21st, where you will meet your farmers, discover the exciting projects underway and breathe the fresh air of Senneville.
When: Saturday, May 21, 2022
What time: 11:00 AM to 3:00 PM
Where: Ferme du Roulant, across from 270 Senneville Road, Senneville, QC, H9X 3X8 (directions here)
Several activities are on the menu, including birdhouse construction, a seedling sale and an all-you-can-eat dandelion harvest. Bring food to share (ideally pre-cut portions) for the potluck lunch!
What you should bring:
A water bottle
Closed-toed shoes
Gardening tool(s) for weeding dandelions
Food to share!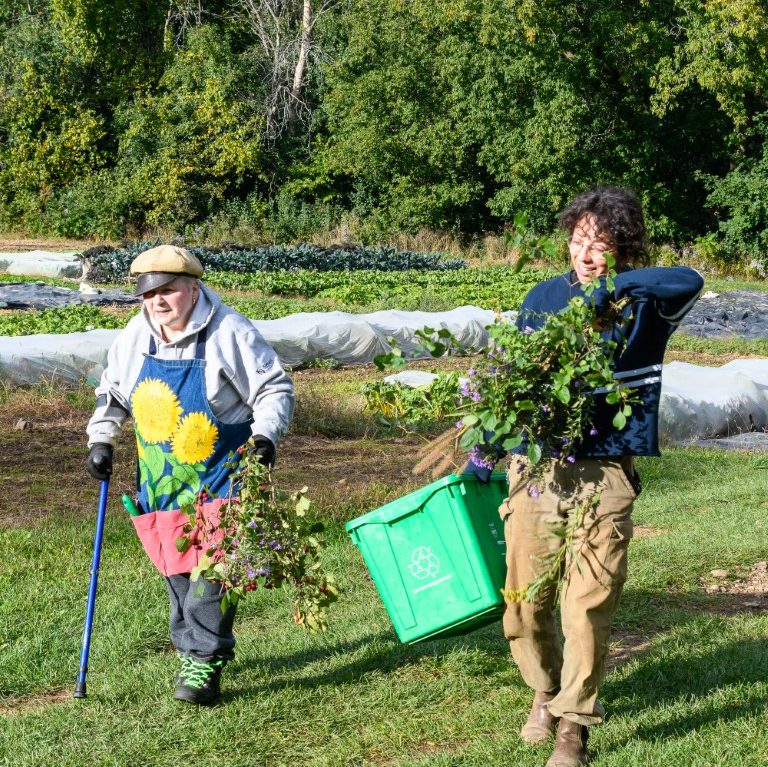 Here is the schedule of the day: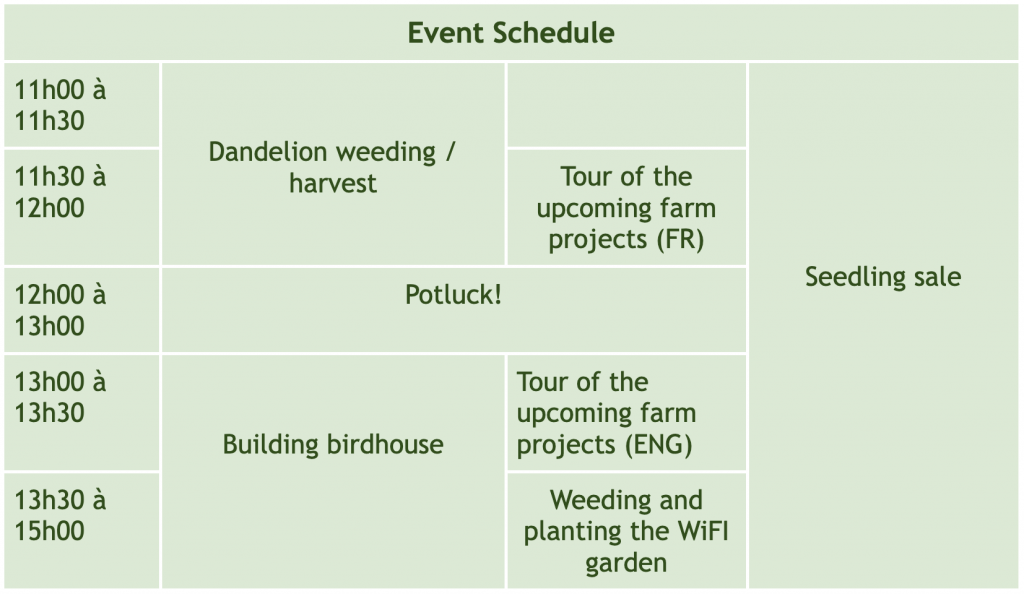 We often welcome the community to the farm in August when there is an abundance of vegetables and flowers. May is very different: there are plants in the fields, but at a younger stage of their development. We want to take this opportunity during the visit to talk more about the upcoming projects for the farm: our biodiversity development project and the agro-educational center!

There is nothing like bringing the community together to do big farm tasks! As much as we love dandelions as an early season food source for bees, we like them much less right on the crop plots. Our hope is to reduce the competition for soil nutrients from dandelions with your help.
In the afternoon, we plan to build 14 birdhouses and nesting boxes that will be installed on the farm in June during the creation of landscaping to promote biodiversity. Space for this activity will be limited, so it's first come first served!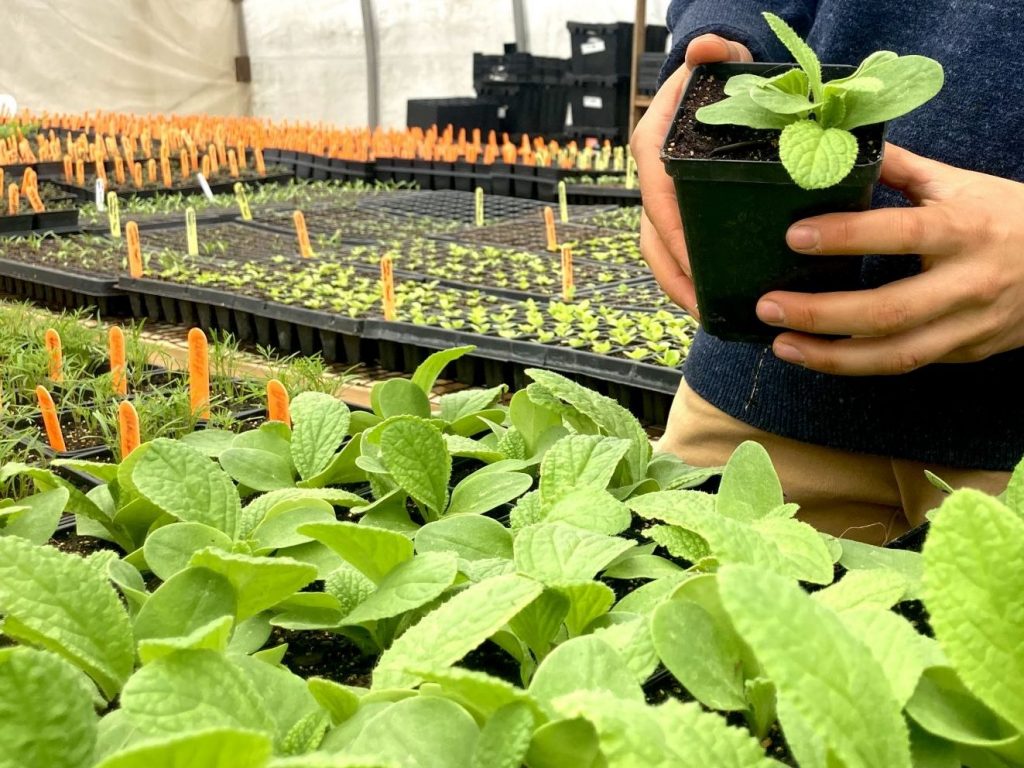 You can also take advantage of this opportunity to buy your seedlings!
Don't miss Community Farm Day, May 21st at the Roulant Farm (269 Senneville Road, Senneville, Qc)!
We look forward to seeing you all!
– Virginie and Katherine 🌾