If you've stopped by the Roulant in the past few weeks, you may have noticed that the volunteer lounge is gradually getting refurbished! This change stems from the wish of community members (volunteers and employees) to make the space more welcoming and accessible. We still have some work to do, but we are already looking forward to this project being finalized so that community members can enjoy the space when they come to the Roulant. In the meantime, we invite you to join in on this creative collaborative project (see invite below!) or to spot the new additions during your next visits!
Operation Cozy
To think about and initiate this redevelopment, several months ago we shared a short survey with Roulant volunteers to find out what members wanted the space to be like and to allow interested community members to get involved in this co-construction project.
Several members of the community (whom we warmly thank!) shared their ideas and expertise in space planning, furniture construction and looking for second-hand furniture and accessories.
To share a little preview with you, here is one of the sketches we made in response to the survey results.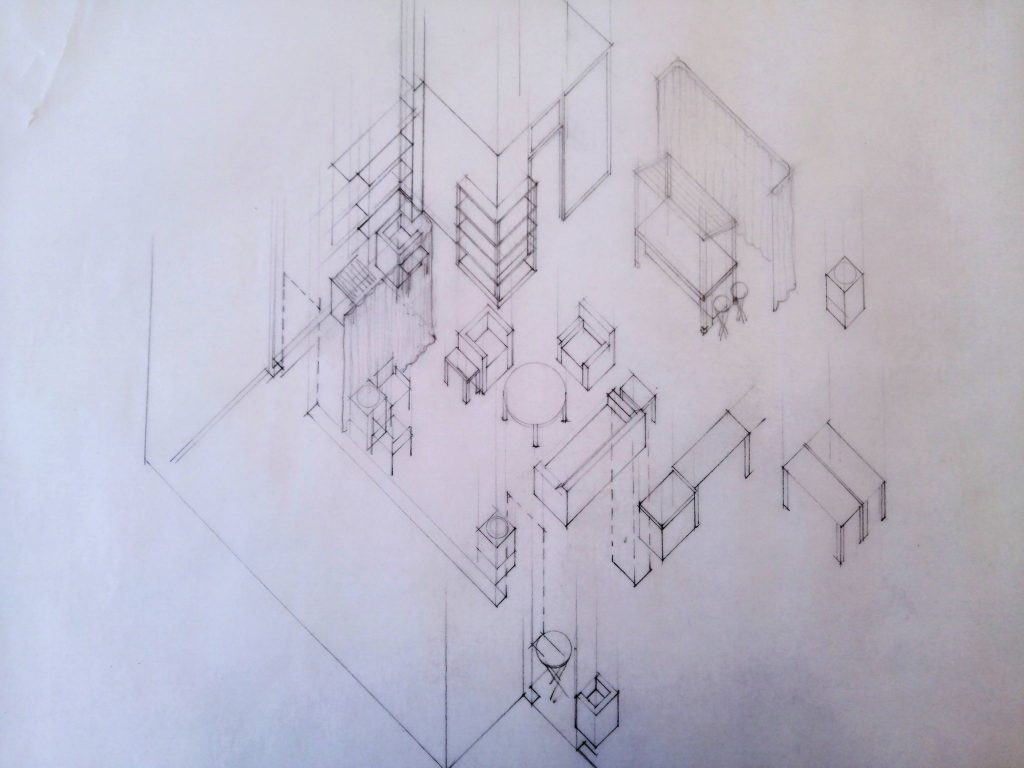 Credit: Nada Subotincic
In this sketch, you can see the addition of curtains (behind our dear green desk) which aims to help define the space. We want to make them a decorative element and invite you to take part in their creation by participating in the natural vegetable dye workshop. All interested community members are invited to participate.
Natural Vegetable Dye Workshop
This workshop will be led by Vanessa Mardirossian, teacher at the École Supérieure de Mode de l'UQAM and doctoral student at Concordia University in sustainable design. It will be an opportunity to learn how to dye fabrics from food scraps going through the different stages of this process and also to address the themes of sustainability and circularity with Vanessa. The pieces of fabric dyed during the workshop will be cut into vegetable shapes and sewn onto the curtains that will be installed in the space, in a nod to the Roulant's mission.
When: Thursday, September 22 from 11:30 AM to 12:30 PM
Where: At Santropol Roulant (111 Roy Street East)
Free and accessible for people with reduced mobility
RSVP: please email laura@santropolroulant.org to participate so that we can anticipate the number of participants!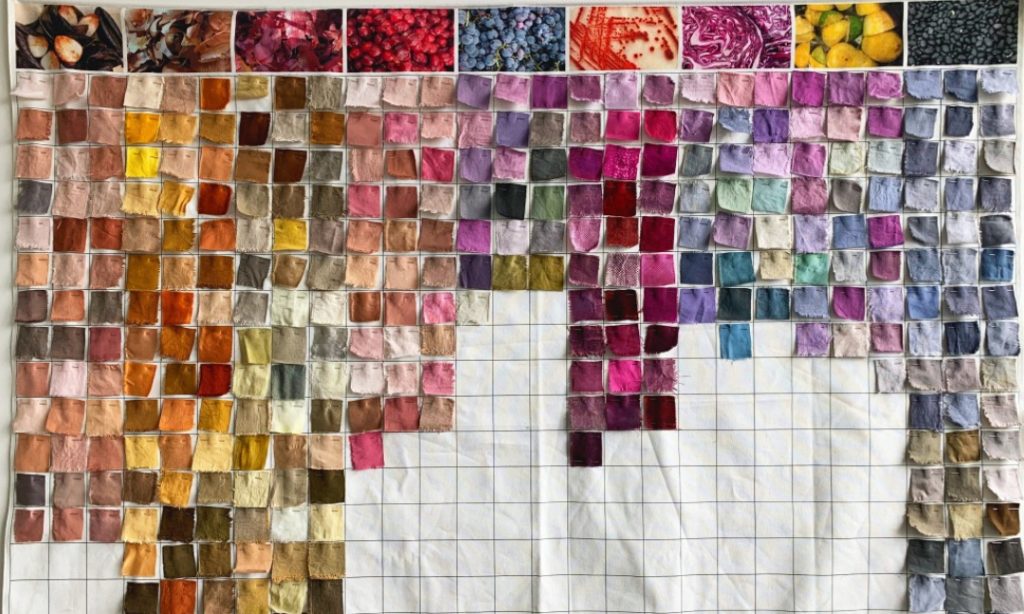 Crédit : 315 couleurs résiduelles et bactériennes. Toile de coton (142 x 96 cm), 2022.
Par Vanessa Mardirossian.