Mise au point is the fruit of a research and development project of our Meals-on-wheels service. Dedicated to sharing good practices, discover free online tools especially made for our community and partners.
The tools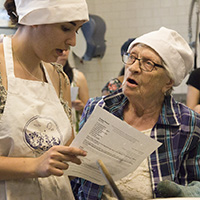 Do you know how to ensure the nutritional quality of your meals? Do you need ideas for vegetarian meals or delicious cakes? Get inspired by our meals calendar and various information flyers for our clients.
---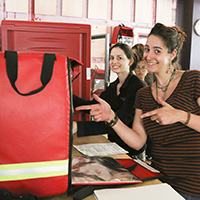 Keep the meals warm during the delivery with our new backpacks! Need a new MAPAQ handwashing poster in your kitchen?
---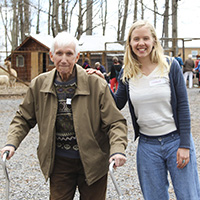 Check out the online reference form and our tools to better work with health care professionnals who refer our clients.
---
All in for the elderly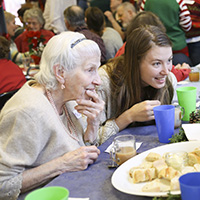 Our client base is at the core of the organization's activities. We want to be sure to offer them a service that is well adapted to their needs and living situation.
In terms of food safety, it is essential that we follow the evolution of their nutritional needs by adjusting our menu and ensuring a safe service.
---
All for one, one for all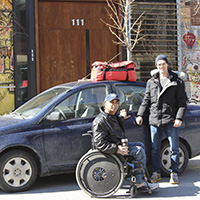 Everyone knows that in the non-profit sector, we do our best to make each minute count, from the office to the kitchen to the customer's doorstep. Thanks to Mise au point, we have been able to free up some time to welcome interns, to ask ourselves important questions, and to improve the way we work. We have amassed resources to maximize everyone's time, from our coworkers to our volunteers, and have found ways to lighten their workload.
---
Healthcare professionals: our allies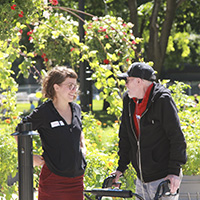 Without healthcare professionals, our work would be much more complex, and our reach vastly restricted. They are the first line of response between us and our clients. They meet with potential clients and evaluate their loss of autonomy, helping them to choose a service that best corresponds to their needs. Our meals-on-wheels service is one of the solutions they offer, amid a multitude of community resources.
Get in Touch for More Details
---
Made with dedication and brought to you with love by Santropol Roulant, with the financial support of the Secrétariat aux aînés.