The Roulant Farm is kicking off the season with a seedling sale that starts now! We've produced about 50 varieties of vegetables, flowers and herbs that will be available at 4 points of sale.
Here are the details of each point of sale where you can find our seedlings during the months of May and June!
Where?
When?
What time?
Terrasses Roy – Santropol Roulant
(111 Roy E, Montréal)
Friday, May 26th
4pm to 7pm
Cultiver le Plateau
(corner Duluth and Saint-Dominique)
Saturday, May 27th
10am to 5pm
Fête des Voisins – École Au Pied-de-la-Montagne
(311 Pins ave., Montreal)
Saturday, June 3rd
9am to 5pm
Marché public Pierrefonds – Centre Culturel de Pierrefonds
(13850 Gouin W boul., Pierrefonds)
Sunday, June 11th
10am to 2pm
SEEDLING PRICES
Seedlings are sold for $4.50 each, whichever you choose!
7 seedling for $30
With the code 7pour30, get 7 seedlings for a total of $30 (instead of $31.5).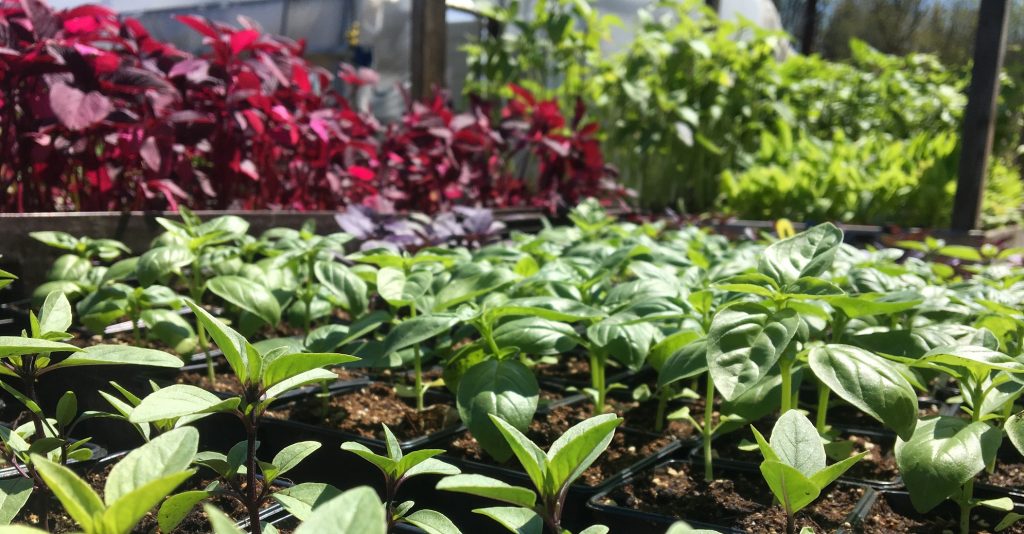 30% off on eligible orders
We also sell larger orders to community organizations, Éco-quartiers, public institutions and seedling resale companies. We're offering 30% off orders!

Contact us at ferme@santropolroulant.org to place an order for your organization, company or workplace!