You're invited to come sample our new seasonal catering menu and check out our great & green rental space!

Join us for the official launch of our new Spring catering menu on May 5th, 2016. It will take the form of a 5 à 7 and it's a great opportunity to come visit the Roulant, sample our Spring menu, check out the improvements made to our second floor rental space, and meet the Roulant team and volunteers who contribute to the catering and rental services.

When: Thursday May 5th, from 5 to 7pm
Where: Santropol Roulant, 111 Roy East
What: Bouchées, drinks and good company
Who: Everyone is welcome! Whether you're interested in the services, or just want to come by and say hi, we look forward to seeing you. Friends and family are welcome too!
Price: Free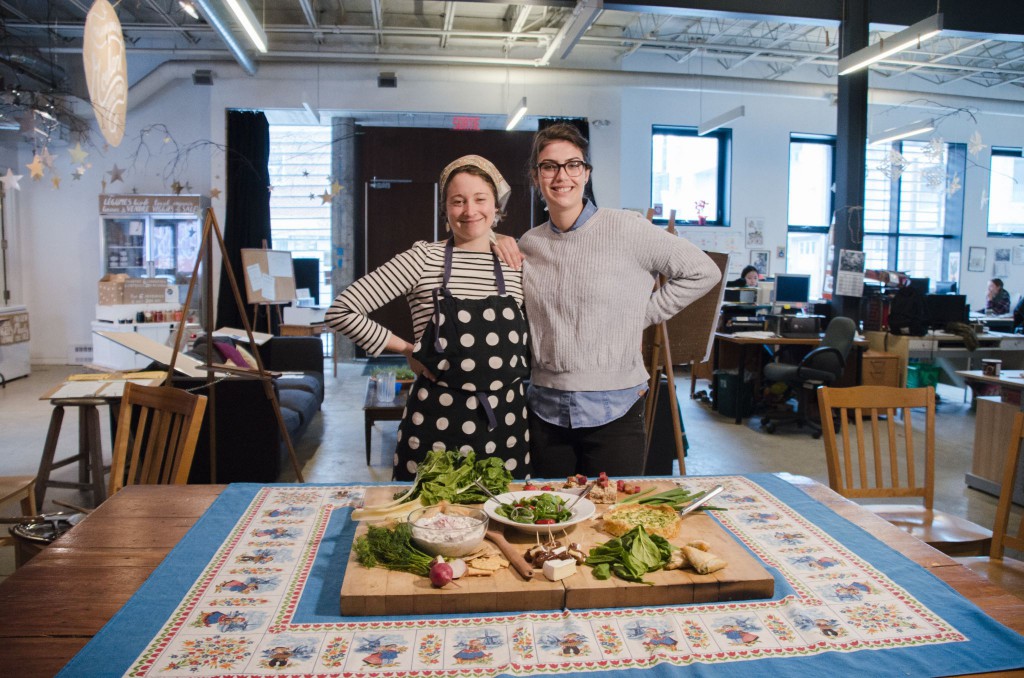 The rental and catering services help fund other activities that support our mission and deepen our impact in the community.
Please share our catering page or space rental page with anyone who you think might be interested. Thank you!
If you have questions about the event or the Roulant's services, contact Marie.