Spring food preservation news: Reflections of the past year, improvements for the year to come, & your feedback requested!
Though we're still months away from the first harvests, we're working hard at improving our two-year-old food preservation program.
In January, Isabelle and Karine hosted a food preservation season debrief.  It was a great opportunity to identify what people love, and to use the brainpower of a dozen bright volunteers to identify ways that we can improve things.
SOME CHANGES!
Some clever ideas from our volunteers we are eager to implement:
Adding extra copies of the recipes we are making to the food preservation binder, so that people can take a copy home easily.
Creating a shelf in the fridge where we can store extra, often opened, food that volunteers are welcome to take home
Providing training to volunteers that are looking to take on a leadership role at the beginning of the season, or even before it starts.
Standardising the presentation of recipes to eliminate the guesswork in the kitchen.
Using a few labour-saving tools to make tasks less tedious. We've already purchased a cherry pitter and a circle cutter!  Yay!
Writing which recipes we plan to make on the volunteer schedule ahead of time, when possible.
Other improvements:
We will have 3 canning kits on loan shortly – we just need to sew some bags. Thank you Bernardin, our sweet sponsor!
We will be lowering the price point on educational food preservation workshops this season. We are striving to include more participants and make workshops more frequent.
Long-term goals:
Make food more accessible to our community by offering sliding scale pricing.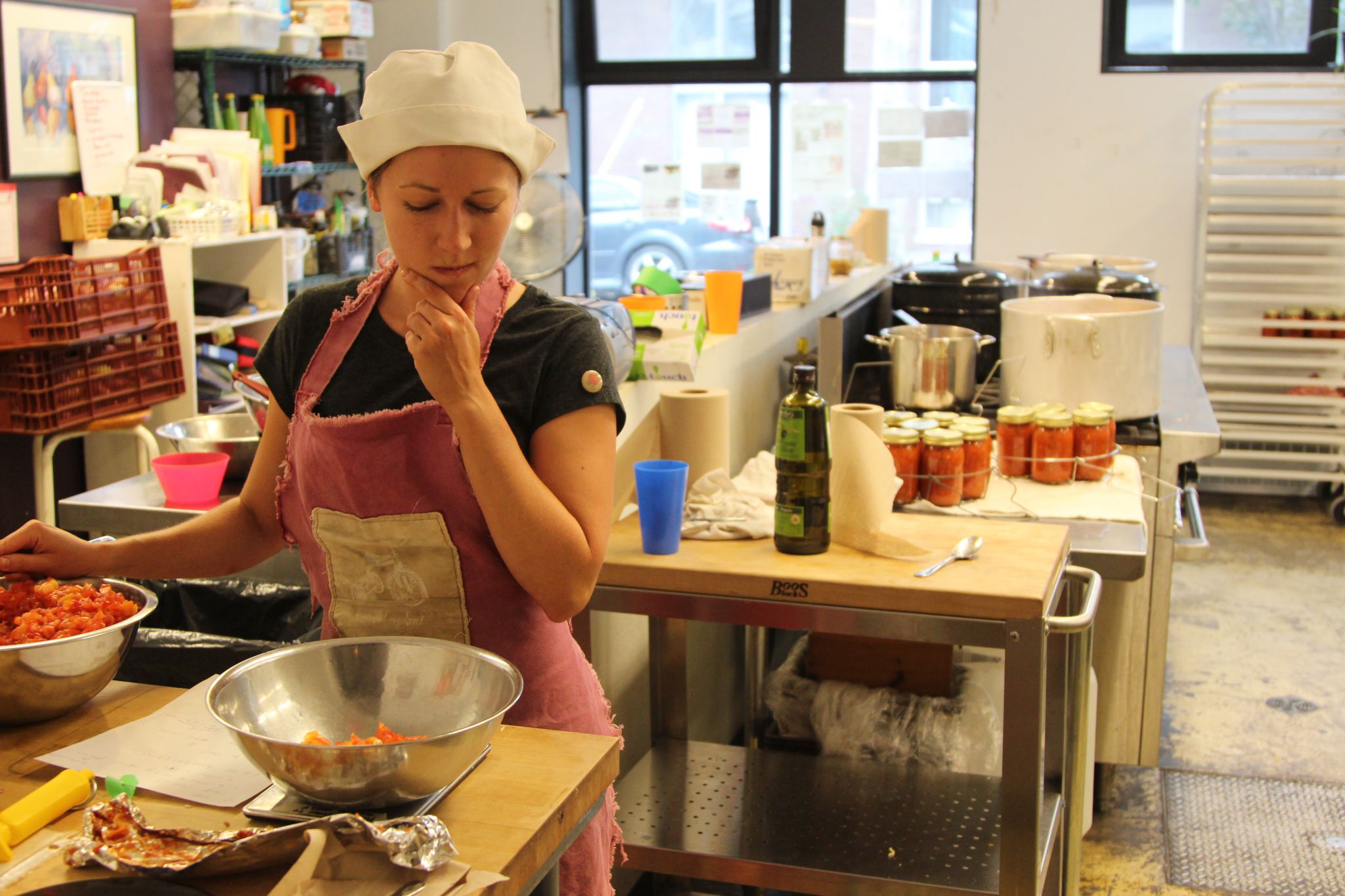 SPEAK UP
We're still collecting feedback
Your observations and feelings about the program are valuable.  If you volunteered with Karine and Isabelle in the food preservation program last summer, we are still happy to receive your feedback in order to  better understand our strengths, weaknesses, and whether or not we are enabling volunteers to preserve food at home.
You can provide anonymous feedback on food preservation kitchen leads  & general feedback on the food preservation program or send Isabelle an email.
We'll be back in the kitchen in July!