On March 30th, all members of the Roulant – volunteers, clients, donors and staff active within the last year – are invited to attend our Annual General Meeting (AGM) and cast your ballots.
The assembly will elect new candidates to the Board of Directors of Santropol Roulant, for a 2-year mandate. Electing Board members is a significant event for the Roulant! There are six positions to fill on the Board this election. We hope that this article will help you better understand the roles and responsibilities of our Board and provide you with helpful information as you vote.
In this article, you'll get to know:
2 outgoing board members who have completed their term. They wish to run for re-election.
11 new candidates who wish to run for election.
To learn more about what a Board does, the key features of a strong Roulant Board, each of the candidates listed below, and the Board members who are not up for re-election, download the complete Candidate Booklet (PDF):
---
Above photo by Alex Tran.
---
For re-election
---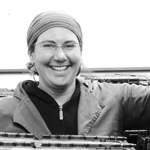 Judith Colombo
Agronomist / Marketer for CAPÉ
Describe the experience or skill set you bring to the Board.
I have a 15 years' experience in organic food production and in marketing of locally sourced food. I have developed a good understanding of the alternative food system in Montreal in which the Santropol Roulant is involved. I recently graduated in Management of Non-profit and cooperative organizations and I have developed skills and knowledge about governance and best management practices. I became involved with the Roulant 2 years ago, and have occupied many volunteer's positions. I had the immense privilege this past 2 years of being a member of the board. I developed a good understanding of the Roulant 'way of doing things' and I would like to continue my involvement in order to give back as much as I received!
Describe why you are interested in a role on the Board of Directors.
I think that I have a lot to offer as a board member. I hope I can continue to serve as a volunteer at the farm or in the kitchen, but if I have to choose one way to stay involved, I choose the board as I have the experience required. I feel that it is by continuing serving as a board member that I can give the best I have to the mission of this amazing organization!
---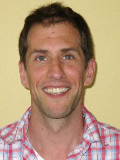 Marc Nisbet
Financial Analyst & Lecturer
Describe the experience or skill set you bring to the Board.
During my last mandate on the Board of Santropol Roulant, I contributed most in the areas of finance and budgeting, non-profit management, governance, and organizational development. If re-elected, I will undoubtedly continue to contribute in these areas. My largest contribution may be however to act as an agent of stabilization given that a good number of board members will be leaving with their experience and institutional memory.
Describe why you are interested in a role on the Board of Directors.
I have been connected in many ways to Santropol Roulant over the past 15 years, as a volunteer, staff member, donor, and now have a parent benefiting from meals and intergenerational contacts. If re-elected I would be honored to continue to contribute to the governance of this vibrant organization as a member of the Board of Directors.
New Candidates
---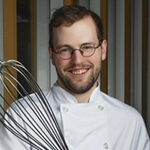 James Barrington
Chef / Personal assistant
Describe the experience or skill set you bring to the Board.
I am a chef/caterer specializing in local food of many backgrounds. I have organized or contributed to the execution of food-based fundraisers for Head and hands, Just solutions, CDC Rosemont, and Santropol Roulant. My accounting background is limited to budgeting in professional kitchens and my duties as a PA, which include medical billing and preparing tax documents. Food security has always been of great interest to me. Having a strong understanding of canning, drying, freezing, etc. is important and reduces waste in my line of work. When I first started catering, I specialised in providing low-cost nutritious food to organisations in need. Recently, that focus has shifted towards local food. Last year, I took Seed-saving from the Concordia City Farm School. I read often about agricultural method and gardening. I am an enthusiastic member of a community garden.
Describe why you are interested in a role on the Board of Directors.
Santropol Roulant strengthens its community through engagement with food, providing knowledge, dignity, and opportunity to its clients and volunteers, bringing them together. My experience with food preparation has always been inspired by people coming together to share information that nourishes, providing agency and support. I am a good candidate for the board because I can lend my experience to the multifaceted levels of this process. I have a good foundation in basic cookery, urban agriculture, kitchen budgeting, task sharing and organisation. I appreciate food security through the lens of community engagement and empowerment and I can help maintain that focus. I have a job that allows for a very flexible schedule. It would be easy for me to take the time and energy necessary for this position. Though I would have a lot to learn, I think I could lend a unique and sensible perspective to the board.
---
Hugo Bossaert
Animated Film Producer
Describe the experience or skill set you bring to the Board.
I hold a Master in Management from Audencia Nantes Business School and a Graduate Certificate in Arts Administration from Boston University, I am specialized in cultural industries and non-for-profit organizations administration. Thanks to these diplomas, I worked different positions including one in philanthropy at the Paris Opera as Youth Donors Manager before turning myself towards the wonderful animation film industry. Today, I am a film producer and I face on a daily basis similar administrative challenges to the ones the Roulant is dealing with in order for our structures to meet their goals: financial planning, corporate and project based financing, accounting or relations with sponsors. I also acted for 18 months as board coordinator for the lobby association Alliance Quebec Animation and understands boards mechanisms. These are the skills I hope to bring to the Roulant's board in order to further support the organization's mission.
Describe why you are interested in a role on the Board of Directors.
Discovering the Roulant and its community went together with my moving to Montreal. Today, my partner, Carlo, and lots of my friends are part of the Roulant's community, either as staff or volunteer. Santropol had an immense and positive impact on my life here. I got more and more involved through the years, from counting votes during the 2015 AGA to translating documents via participating in the intergenerational cooking classes or helping with raising funds for the 2016 gala with Niamh. Joining the board is for me a logical set up and answers several of my desires: to give more of my time outside of the usual working hours, helping the organization in the long run and mostly allowing myself to play even more with numbers! Pier mentioned to me the challenges the Roulant is facing with accounting and financial planning and I would love to help in this area!
---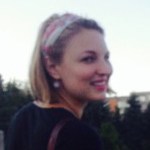 Amelia Brinkerhoff
Sustainability Strategy Coordinator – McGill University
Describe the experience or skill set you bring to the Board.
Both pragmatic and passionate, I have years of experience collaborating and coordinating around food, sustainability & organizational development. My projects span from community food initiatives and local food hubs, to large-scale organizational sustainability strategy and consultation, and are all marked by strong, bright relationships & meaningful dialogues. In my current role at McGill University, I facilitate complex, inclusive conversations about strategic decisions, and aim to strike the balance between earnest ambition and on-the-ground realism. My experience across food systems consists of producer-market partnership building, citizen engagement & applied community research. I'm perceptive, results-driven, and a strong listener & communicator. I love to dialogue, vision and empower, and I'm really looking forward to the possibility of this opportunity.
Describe why you are interested in a role on the Board of Directors.
Santropol nourishes people. As a volunteer, a neighbour, a basket-subscriber, I love witnessing how the Roulant lives its' values through every initiative & interaction, and how this organization cherishes the process much as the results. I've thoroughly enjoyed my time chopping carrots and mixing soil, and know that I would bring substantial relevant experience, sound judgement and perception, and the capacity to strategize at both large & small scales of the organization. I have a keen understanding of the intersections and niches that Santropol sits within, and the capacity to contribute wholeheartedly to an active board. I also have great respect for the staff at Santropol Roulant, especially appreciating that they provide ample opportunities for diverse communities and young people, myself included, and would really love the opportunity to work more closely with them & the Board.
---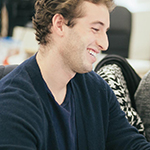 Charles Coutu-Nadeau
Product manager
Describe the experience or skill set you bring to the Board.
Volunteering at Santropol since October, I have developed a certain perspective on the organization: How can the social impact of meal deliveries be increased? Why aren't special events like birthdays celebrated? What about registration and scheduling for volunteers? I respectfully raise these, fully aware that I've spent very little time volunteering, but I think technology can be of help, and could become central to the achievement of the organization's goals. For example, a free CRM could have delivery volunteers equipped with an app that lets them take notes about the personal preferences of each member, providing conversation starters or sensible topics to void. More importantly, there are many factors of social isolation for our seniors but none might be more disconnecting than a lack of technological knowledge. I recently helped my grandmother set up her first iPad, which provided for the first time at 88 years old real-time access to news she cares about, music she loves, and particularly increased contact with her family. With hundreds if not thousands of tech-savvy millennial volunteers, Santropol has the power to give digital freedom, which may well be the most empowering gift a senior can receive. As a product manager in a tech company using apps to provide telemedicine services for seniors, this is where I'd like to help.
Describe why you are interested in a role on the Board of Directors.
I became a Santropol volunteer for a few reasons: an appeal for the mission statement of breaking socio-economic isolation, to meet new people in an unconventional setting and for the personal satisfaction I thought I'd get from helping. Rather than contrasting with volunteering, I see a role on the Board as an opportunity to double down on those motives, have a bigger impact, and give time I actually have. With regular Monday-Friday work hours, Saturday is the only viable daytime I can help. That's when I don't see my own grandparents, something Santropol taught me to do more often :) Assuming the time commitment for the Board is during evenings, I expect to be able to give more of my time with a role on the Board. In terms of impact, I think I have done just enough volunteering to understand what Santropol stands for, which I admire and hope I do the same. Whether it's helping launch a technology project or bring in governance familiarity acquired from work or personal experiences, I look forward to a role on the Board to become a more engaged member of the community and an ambassador of the organization.
---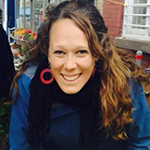 Laura Howard
Entrepreneur / Consultant – Local food systems & economy
Describe the experience or skill set you bring to the Board.
I have worked for several years in the area of community development, specifically in the area of local food systems, and have numerous years' experience in non-profits, including co-founder and member of the board. It is my understanding that the Roulant is looking to increase its activities in the area of social entrepreneurship and social innovation. I work with a community of emerging entrepreneurs that work in the local food system. I also work with several organizations in Montreal to develop and support the work of the emerging entrepreneurs through training, mentorship and support, including alternative financing opportunities.
Describe why you are interested in a role on the Board of Directors.
Having been a member of the community for over 10 years now, I believe that the opportunity to support the organization through strategic decision making is an important step in my engagement with the organization. I want to continue to help position Roulant as a leader in its field. I also believe that the work of Santropol Roulant deserves and can benefit from greater recognition in terms of its impact on the local community, its approach to community engagement, the ability to be innovative while providing an essential service, and the innovations it brings in support of the local food system. I believe that more opportunities to interact with other actors across Canada and the creation of strategic partnerships is an important element to continue building on the organization's reputation. This is something that, at this point in my career, I can bring to the Roulant.
---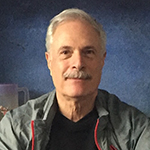 Jon Kalina
Documentary film writer/director
Describe the experience or skill set you bring to the Board.
My fifteen years or so of volunteering at Santropol has given me some insight into the organization and how it works on the ground. I'm also familiar with the field of families' business' and have learned about the importance of effective boards.
Describe why you are interested in a role on the Board of Directors.
At the age of 68 I am working less and this has made me feel more acutely the appropriateness of "giving back" especially to people and/or organizations that I admire. My long association with Santropol has only increased my affection for the people and the mission. If I can be of service I would like to be.
---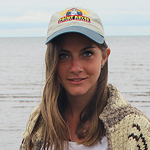 Emily Knox
Facilitator – Urban agriculture and cooking programs, NDG Food Depot
Describe the experience or skill set you bring to the Board.
As a motivated individual with a background in food security, urban agriculture and community development I believe I would bring valuable skills to Santropol Roulant's Board. For the past year and a half, I have worked at the NDG Food Depot, a community food centre that strives to increase access to healthful food, break social isolation, and help create a more just and sustainable food system. During my time at the Depot, I have worked closely with youth in school gardens, urban agriculture programs and after school cooking programs. My experiences combined with my education in Food Security through Ryerson University have allowed me to develop a comprehensive understanding of local food systems, urban agriculture and community development. I have also been successful in obtaining grants for various educational urban agriculture projects for the NDG Food Depot.
Describe why you are interested in a role on the Board of Directors.
Over the years, I have been actively involved with the Roulant, assisting with food preparation and meal deliveries as well as weekly gardening sessions at the rooftop farm in 2014 and volunteering at the Roulant's various events. I also frequently enjoyed participating in various workshops offered at the Roulant. While these have been incredibly enriching experiences, I am hoping to take this commitment a step further and contribute to the governance, strategic planning and direction of the Roulant. Santropol Roulant is an organizing that I admire greatly, and it would be an honour to join the team and lend my skills and my passion to assist with the leadership of the organization. As a young woman who is constantly seeking to improve my skills and knowledge within my field, it would be an incredible experience to join the Board and learn more about governance.
---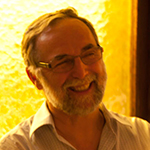 Pierre Legault
General director – Renaissance
Describe the experience or skill set you bring to the Board.
After travelling the word and after being shaken by the inequality of the living conditions of many people, I decided that I would spend my life improving the lives of those who are less fortunate! I then became involved in a popular soup kitchen in Griffintown neighbourhood (the old neighbourhood, before the condos). Then, my training as a psychoeducator led me first to work with people living on the street, then with child victims of all kinds of abuse and young offenders. Later, after being touched by a starving child, I wanted to improve the lives of poor people by creating Moisson Montréal, a food bank that feeds the city. A few years later, in wishing to move from giving fish to teaching others to fish, I established Renaissance (the Frip-Prix), the re-insertion company, where I am presently Executive Director. As for how I am able to contribute to the Board, I count on my long experience in the field of community organizations and social economy, where I have played almost every role, to contribute in one way or another to this superb organization that is Santropol Roulant!
Describe why you are interested in a role on the Board of Directors.
Given my experience in creating and developing social economy enterprises, the best way for me to lend a hand is to simply participate in the management of the Roulant by contributing to the discussions, analysis and to the resolution of problems as they arise. Moreover, I would very much like to participate in the various projects underway and which make the Roulant a very innovative organization, and I would even say a leader, such as in urban agriculture! In short, the Roulant demonstrates the values of solidarity, respect and social innovation, which I recognize and which inspire me, and that is why I have the wish to be part of this beautiful project and especially work with this beautiful team !
---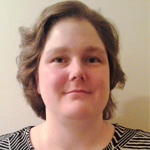 Barbara-Anne Purtell
Student
Describe the experience or skill set you bring to the Board.
When I was teenager, I was for several years a member of the board and the chair of the youth committee for the Youth Center of my district. So, I understand the importance of this type of committee. Moreover, since I became a person with reduced mobility with little family support, I had find out, develop and still discovering the organizations available today and the functioning of government procedures for people with disabilities. Therefore, I believe I can represent, understand and improve the needs and situations of people with a loss of autonomy or with a disability. I have several suggestions in mind that I would like to develop during this term if I am elected and which could bring the Roulant in the future.
Describe why you are interested in a role on the Board of Directors.
My disability greatly limiting my volunteer opportunities and the burning desire to grow the Roulant employees and volunteers instilled in me and the ever-increasing needs of the most vulnerable people due to government cuts, leads me to want to improve things and therefore, I apply this year. Moreover, in recent years, I suggested several improvements to better include people with a loss of autonomy or with disabilities. Unfortunately, I only noticed one change in two years, that is, non-alcoholic festive drinks during the last Christmas brunch. I think the Roulant can and must do much more for his community. Whit the current circumstances, I believe the best way to successfully initiate these changes is to start with the Board.
---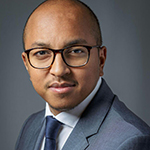 Andrianiaina Rajaobelina
Economist
Describe the experience or skill set you bring to the Board.
I have 7 years of experience in financial and economic analysis in the energy and aerospace sectors. If elected, I would love to contribute to the establishment and implementation of Santropol's long-term financial strategy so that she can go even further and change more lives with the financial means at her disposal. Having been born in a country where food security has been an issue for decades, observing and participating in the life of Santropol would be a privilege and the experience of a lifetime. I would like to be part of the model and perhaps one day adapt it to the reality of Madagascar, who knows? I consider my past experiences in impact analysis and in forecasting as assets that I could put to the benefit of such a noble and exciting cause! It would be an honor to serve Santropol and be part of her ecosystem. :)
Describe why you are interested in a role on the Board of Directors.
In my opinion, being a volunteer at the Roulant, whether on the board of directors or in other spheres is not an exclusive choice. What guided my choice was primarily the perception of what I could bring to the best of my abilities, where my learning curve would be the least important. Being on the board would not prevent me and my family from participating in other opportunities at the Roulant.
---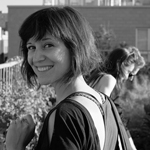 Sophie Verdon
Environment worker
Describe the experience or skill set you bring to the Board.
I think the best way for me to contribute to the Board would be by my skills in community development and charity. I've been around this field for quite a few years now, and I learned a lot about how charity works, what are their common special needs, and how they are somehow all related! I know particularly well the environmental field, but I do also know about the community sector in general. My personal and professional experiences in urban agriculture could also be interesting, since I've lived urban agriculture as an actor and as a developer.
Describe why you are interested in a role on the Board of Directors.
I've been thinking about having a role on a Board of an organization I admire for a while. I find that I can be part of the organization in a different way, more actively but more backstage. I would love to be part of a collective decision-making process with people that all have the same goal and that work for the best interest of the Roulant.