The next event in our agriculture workshop series is a Self-watering container workshop! Come learn how to cultivate your favourite vegetables on your own rooftop, balcony or terrace.
Please note that the same workshop will be offered twice, both will be bilingual.
When: Tuesday April 17th AND Wednesday April 25th from 6:00 – 8:00 pm
Where: Santropol Roulant, 111 rue Roy East
Cost: Two choices are available to you:
Workshop + self-watering container ($20 – $25 suggested contribution) or
Workshop only (10$ – 15$ suggested contribution)
What to bring: Your own yogurt container (750 g) and a drill if you have one (ideally with a 1/4″ drill bit)
Why make self-watering containers?
Self-watering containers are an inexpensive way to cultivate plants out of the ground, which is especially valuable if you don't have a garden. The reservoir below provides the plants with water for up to four days, meaning you don't have to water your plants as often. Finally, since the containers are not permanent, you can arrange your garden any way you want!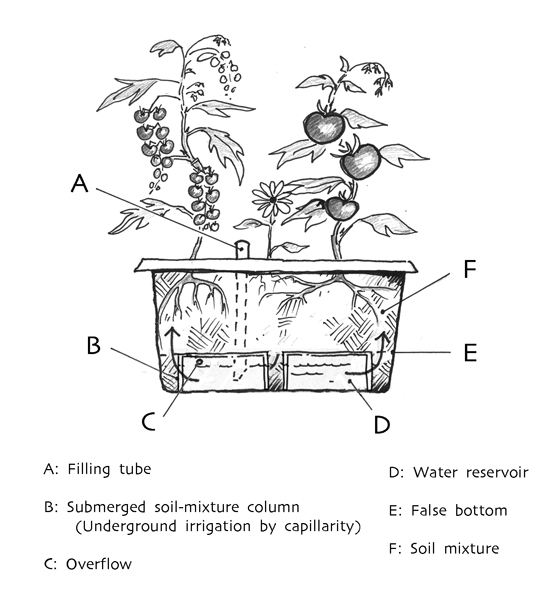 Image by Alternatives
Please register in advance for this workshop by filling in the form below. If you have questions, please call Marie-Anne at 514-284-9335. Places are limited!