The summer months at the Roulant is a period of constant change and new staff members! Lot's of exciting announcements this week in regards to the team.
Please welcome our newest staff members, Ellen, Raphaëlle, and Dani!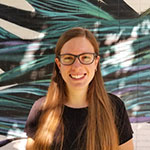 Ellen joins our team as the newest Volunteer Coordinator. She will be replacing Ben, who has filled this role for the past 7 years and will be working closely with Catherine. She has been a neighbour and a great admirer of the Roulant ever since she moved to Montreal and is thrilled to become part of the team.  Having worked with newcomers for many years, she is drawn to the Roulant's mission to create an inclusive community in which people of all ages and walks of life are given the chance to support and nourish one another. Welcome, Ellen!
---
---
Raphaëlle joins the team as the new Farm Apprentice in Senneville and will be working closely with the farm team. Upon arriving in Montreal, she opened the Roulant's door by curiosity. Soon after, she began volunteering at the peri-urban farm. One could say her experience was inspirational: a year later, she swapped her clothes as a Parisian scientific journalist for those of a farm apprentice. She considers it a privilege to learn from such an enthusiastic and attentive team, especially within the framework of the Roulant's values as well as its social dimension.
---
---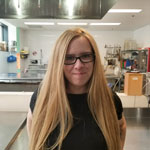 Dani joins us as the newest Food Preservation Intern! She has been volunteering at the Roulant for the past year in the kitchen and we are so glad to have her part of the team. What lured her to the Roulant was the opportunity to serve others delicious food, and what hooked her was the family feeling in and out of the kitchen, which she so deeply missed from her family in the United States.
---
---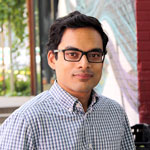 After serving as the Communications Coordinator, and three other hats at the Roulant, Nazmus is transitioning to a new role, Coordinator of (Administrative) Services. He will now assist all programs in developing systems that harmoniously tie our work together with a focus on shared financial, digital and physical systems. Nazmus will continue to be the main focal point for the baskets and the general store.
---
---
Thank you!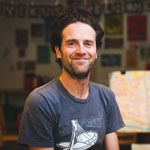 With these changes comes a very big thank you to
Ben
, our
Volunteer Coordinator
, who will be leaving the Roulant shortly in search of a new beginning and adventure. Thank you, Ben, for all these years at the Roulant, and creating a lasting impact in the lives of so many people around you. You have truly been an inspiration to us all, and we wish you the best of luck with what's to come!
Please join us in celebrating the important contributions that this team member brought to the organization, and wishing him all the best in his next adventure on Thursday, August 2nd at Parc Jeanne Mance (corner of Esplanade and Marie-Anne) starting at 6 pm!