On March 28th, the Roulant welcomed 100 community members for its Annual General Meeting. Voting members (clients, volunteers, and donors), neighbours and friends joined together for a night of celebration, reflection and election.
A SPECIAL THANK YOU
Thank you to everyone who came out and made the evening such a success! Your presence and incredible engagement make the Roulant what it is, and keep its light shining all year round. The AGM is an important example of the many amazing ways Santropol Roulant members contribute, and make the organization stronger.
A massive thank you to our brilliant volunteers who prepared food, welcomed everyone, counted ballots, helped to clean up, and ensured that the evening ran smoothly. Take a peek at the photos below, thanks to our photographers of the night, Juliana Espindola and Laure Luquet. The beautiful graphic you've been seeing in all of our AGM communications was created with love by our very own Mélanie Godel.
WELCOMING NEW BOARD MEMBERS
98 votes were cast, including 8 by clients who voted from home, to elect five of the nine candidates for the board. The choice was not easy, the competition was fierce! An immense thank you to the courageous and passionate candidates. Your participation is why we have competitive and democratic elections that allow members to choose the path forward.
Our congratulations go to Athanasios Mihou, Jon Kalina, Laura Howard, Lorenzo Daieff, and Mikaelle Daneau. These individuals were elected to our Board of Directors for a two-year term. They will join Andrianiaina Rajaobelina, Caitlin Jenkins, Jenny Loughran and Tristan Khaner in providing leadership, direction, and oversight to our work in the coming years.
We would also like to thank Amelia Brinkerhoff, Judith Colombo and Marc Nisbet, three outgoing board members. They have all made immense contributions during their time on the board!
You are always invited to read more about the Board of Directors.
If you have any questions about the Roulant Board, don't hesitate to email Pier from the staff team. To find out more about what happened at the Roulant in 2018, take a look at our latest annual report.

How did you find the event? Please send us your thoughts using the feedback form.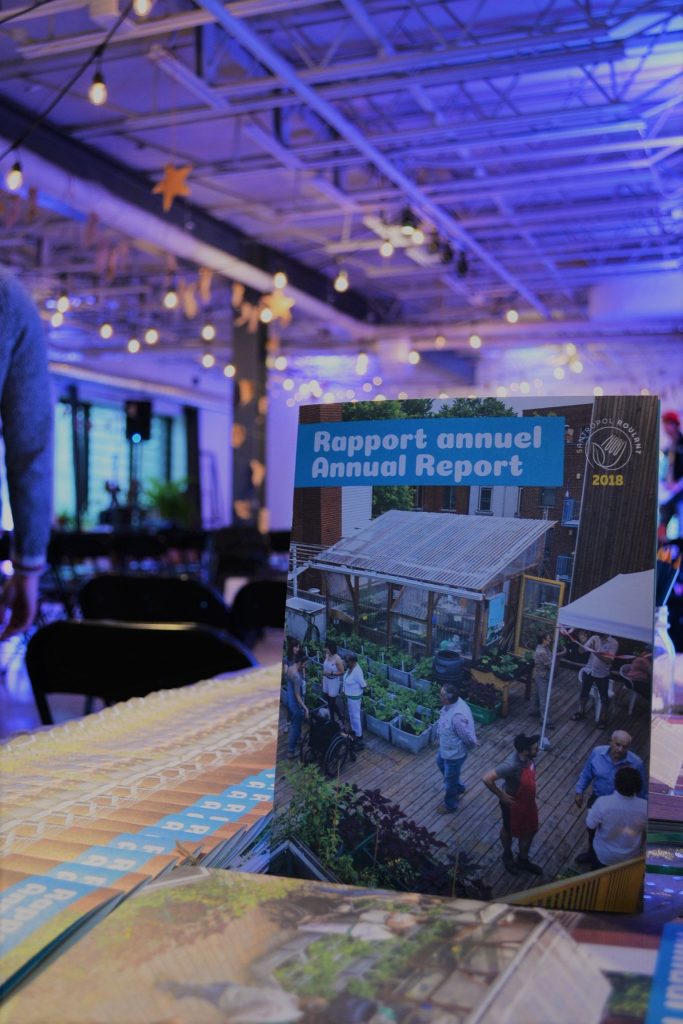 Photos taken by: Juliana Espindola