On December 12, Santropol Roulant community gathered for the traditional Holiday Brunch. Nearly 100 guests including clients and their friends and families, volunteers and staff were present.
This event allows for the members of the Roulant community to exchange and build bridges between generations while sharing a hearthy home cooked meal.
Thanks to everyone who was involved in the success of this event and to the Roulant's community who helps breaking social isolation and improving food security for seniors in Montréal one meal at the time.
See the pictures taken by Émilie Lamothe.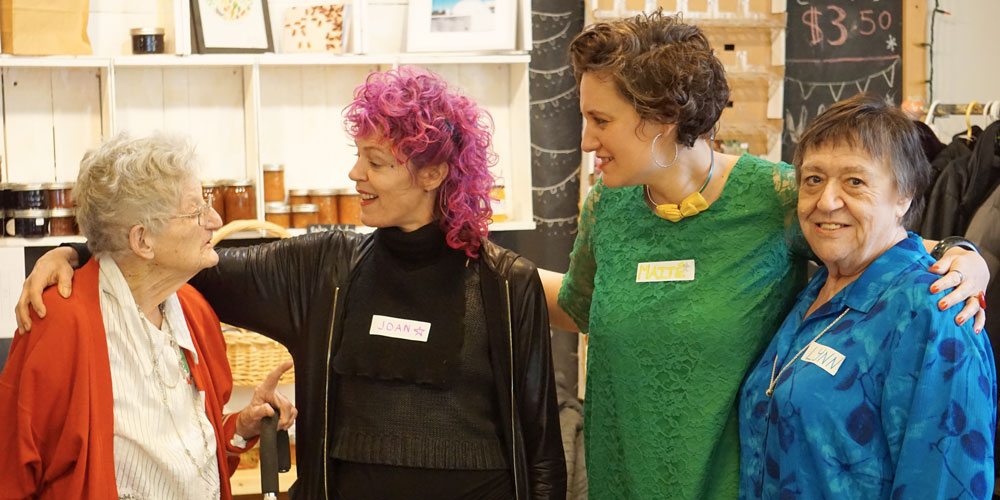 The Roulant Needs You!
Santropol Roulant's Winter Campaign is going strong and the $42,000 objective is at our reach! Support your community and contribute to events such as the Holiday Brunch!