As the leaves fall and we start to close the gardens for the season, the time has also come to wish the best to Yolie and Gracia, our superstar Garden Facilitators this season, and Russell, our brilliant end-of-season Farm Apprentice.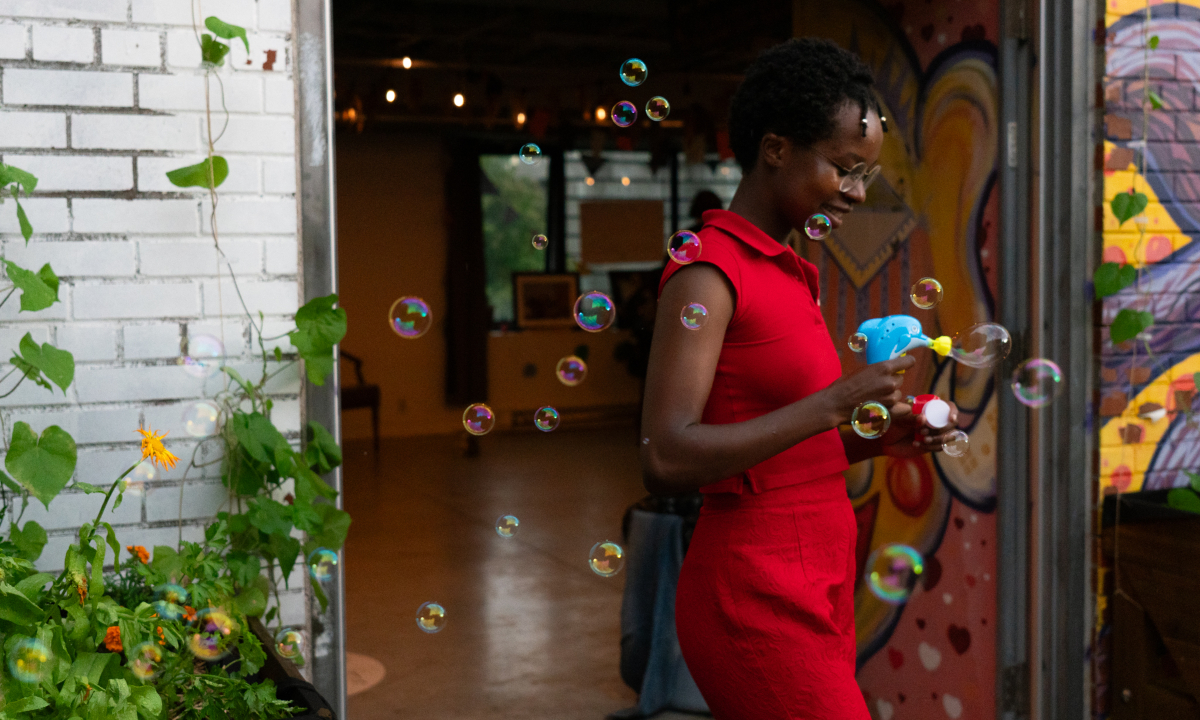 Yolie took on a great deal of responsibility this season facilitating volunteer shifts in all of the urban gardens and hosting summer day camps at the La Cité garden. Yolie took a deep dive into adapting garden activities to different age groups and levels of experience, all while being a devoted member of the Picbois Committee, whose goal it was to facilitate conversation and create educational opportunities in JEDI (Justice, Equity, Diversity and Inclusion) for the team. On Wednesdays, Yolie put on a different hat and drove the 🚗Farm-mobile🚗, taking volunteers to the farm and back while proudly taking on the moniker of Farmer Yolie!
Gracia became known for their passion for competition – best channeled through the a Garden Jeopardy game they created – as well as their coolest and most unexpected check-in circle prompts. Gracia also put together a magical 🎤open mic🎤 during one of the Friday kiosque alimentaire / Friday Hangs that brought a dash of music and connection to the weekly event!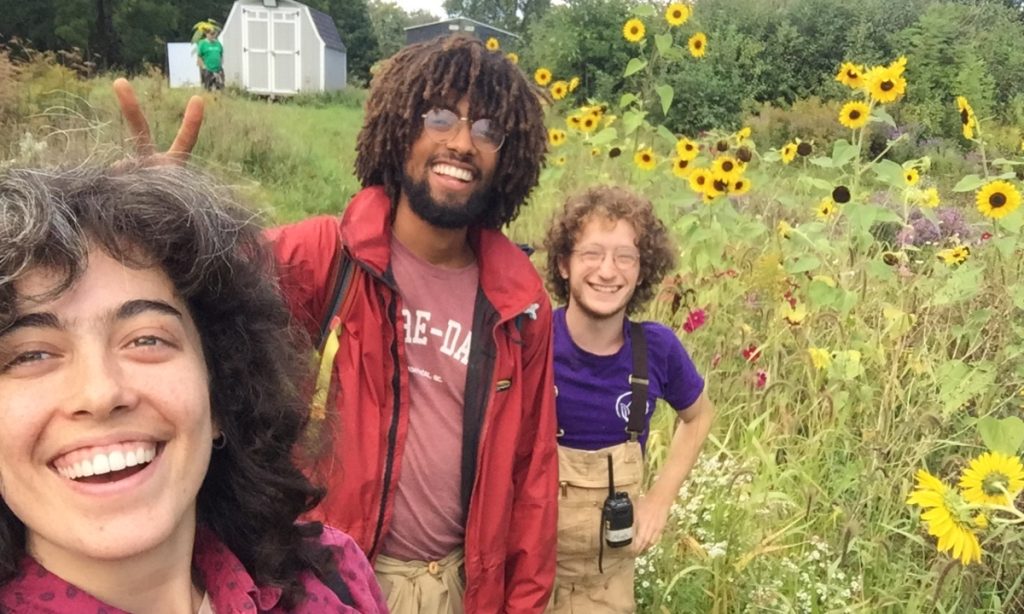 Russell started his farm journey as a dedicated volunteer last summer, which made it all the more sweet when we were able to welcome him to the team. His thoughtful ideas helped guide many decisions made at the farm this season, while his enthusiasm to converse with volunteers about every subject under the sun, especially languages, helped make trips to the farm special for everyone involved. Russell has been an invaluable member of the farm team this season and he will be greatly missed! Thank you Russell for your kindness and your listening ear. We wish you all the best for your upcoming trips!
Many thanks to the three of you for your engagement this season, and for making the Roulant gardens your own. All the best in what's to come!
– Magali, Noah, Frankie and the whole team ❤️