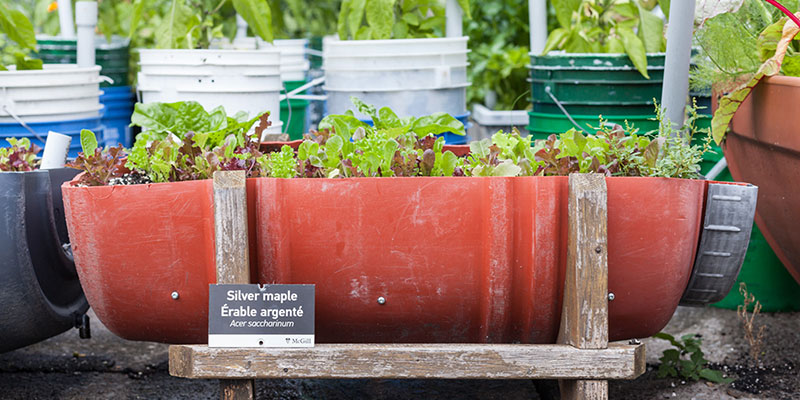 Located on McGill's lower campus, what used to be a landscape of stone and concrete is now the oasis we call the Edible Campus. The Edible Campus was launched in 2007 as a collaboration between McGill's Faculty of Architecture's Minimum Cost Housing Group and Alternatives, and is our oldest gardening site.
The physical accessibility of the Edible Campus and its central location makes for a perfect entry point for people wanting to engage with their food system and helps introduce them to the possibilities that are available to grow their own food in the city.
---
Where is this garden located?
Adjacent to Burnside Hall, Sherbrooke St W, Montreal, QC H3A 0B9