As we approach the final stretches of winter, we're excited to announce the opening of registration for the 2016 Organic Basket season. Below you'll find information about the farm and the baskets, what's new this year, and meet the farmers growing your food!
Visit the main baskets page for more details, registration and payment options.
---
Our Journey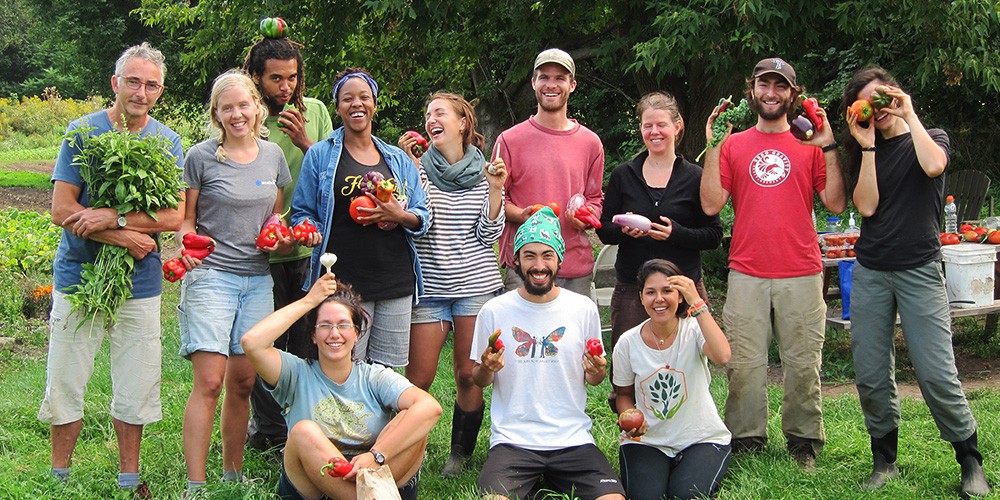 Santropol Roulant's 5th Farming Season
When we set out on this journey as an organization we had initially thought it would be a great way to increase the amount of veggies we provide to our kitchen and meals-on-wheels program. After four seasons we've realized that we are in a unique position as an organization that has a foot in both urban agriculture and farming. Each season we had weekly visits from kids camps, urban planners, farmers and more, seeking to understand what it means to produce food in an urban context.
---
Our Model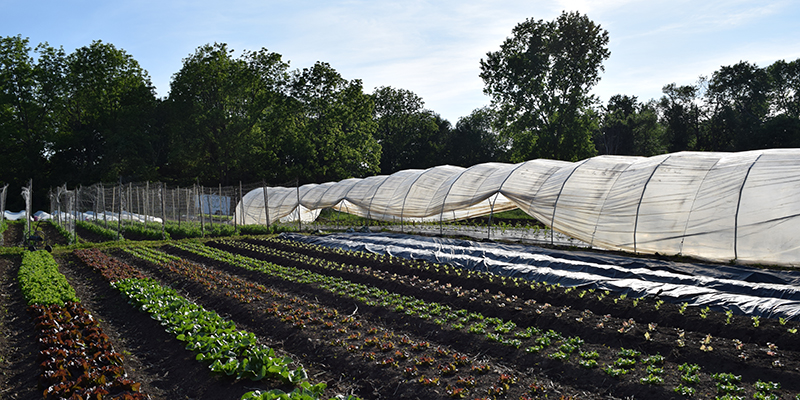 The CSA Model
The Community Supported Agriculture model is novel way for farmers to cover the start-up costs for the season by getting a "down payment" from supporters in advance.
Solidarity Baskets
The regular basket price includes a tax deductible contribution which allows families and individuals of lower incomes to access the same vegetables at a reduced price.
---
In Your Basket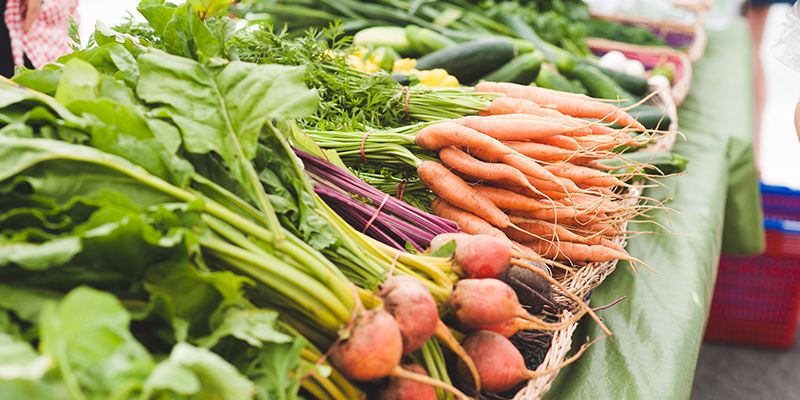 The Basics:
Baskets include a wide range of fresh vegetables from our certified organic farm on the Island of Montreal.
There are 21 baskets spread over 20 weeks (the last week is a double basket).
Members receive a weekly newsletter including a recipe.
There are two sizes of baskets: small (1-2 people), large: (2-4 people).
Price: small = $29/week, large = $38/week. It's possible to pay in installments: more details.
We're members of Équiterre's Family farmer's network.
Contact us by email if you're interested in the subsidized basket.
New this Year:
Two pick up options: Tuesday or Thursday – in front of Santropol Roulant at 111 Roy East.
A self-serve herb bar during drop off points – we've incorporated more herbs into our crop plan!
Strawberries in your baskets – last year we planted an entire block of strawberries for you to enjoy this spring.
A greater variety of greens – and a wider diversity of crops early and late into the season.
We've been collecting new recipes to inspire your cooking!
---
Our Farmers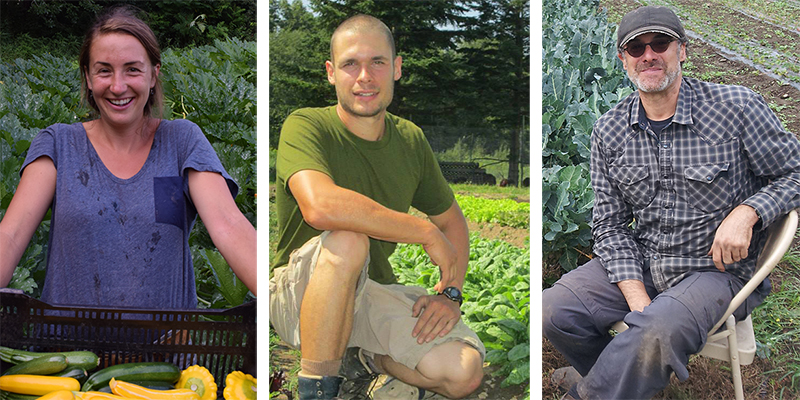 Meet Clémence, Adam and Howard
Clémence and Adam are our two Farm Co-Managers who work hard to ensure that the entire season runs smoothly and we have an abundance of vegetables for our kitchen and community. Howard is a founding partner of the Santropol Roulant farm and plays an active role in the fields and nourishing West-Island friendships. Interns Phil and Justine will soon be joining the team along with many wonderful volunteers.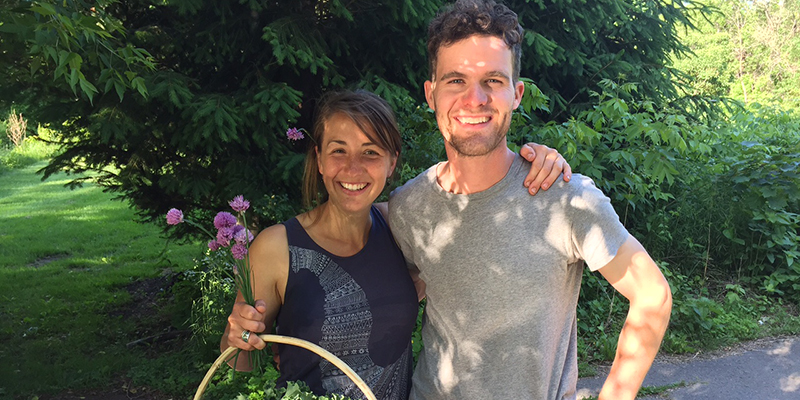 Farewell Samuel!
This winter, we said goodbye to Samuel Oslund who was a key part of the farm team since our first season in 2012. Sam's incredible contributions have not only shaped what the farm is today, but have influenced how Santropol Roulant approaches food security. We're so excited to see what amazing things Sam will achieve in the future!
"Over the last four years, I have gained a profoundly deep understanding about the role food plays in building healthy, resilient communities. And while I am stepping away from my role as a farm manager, I will continue to incorporate my passion for food and community in my new projects." – Samuel