Food preservation can be easy and fun! Watch Isabelle, our Food Preservation Coordinator, as she leads a canning and sauerkraut making segment on Curieux Bégin. She shares two of her favourite easy recipes rose and cardamom apple slices and turmeric sauerkraut.  The show also covers canned terrine and meatball making in a pressure canner, so it's great for water bath canners who would like to know more about pressure canning.
View the episode of Curieux Bégin on Télé-Québec, en français!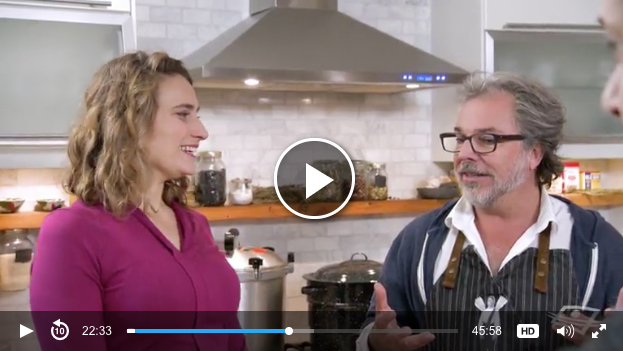 Learn more about food preservation! You can attend a food preservation workshop at the Roulant this harvest season. Sign-up to be notified when the workshops are announced.
Above photo by Manon Allard.