We are delighted to invite you to our 17th annual fundraising event on November 2nd, the Masked Pumpkin Gala, which is taking place in the stunning space at Marché Bonsecours! A wonderful fun-filled night awaits you – full of lively music, lovely people and delicious home-made bouchées! This unforgettable evening is also the perfect opportunity for you to support the Roulant's work in food security and social inclusion in Montreal. We look forward to seeing you there!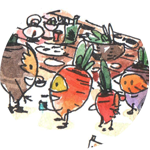 What: A night of great music, food and prizes with the Roulant community
When: Thursday, November 2nd from 6:30 – 9:30 pm
Where: Marché Bonsecours, 350 rue Saint-Paul est
How much: $100 or pay-what-you-can (includes a drink and a raffle ticket)
Register in advance below or in person at Santropol Roulant, 111 rue Roy East (cash, debit, credit or cheque)!
Masked Pumpkin Gala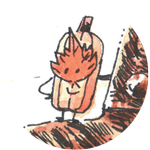 As nature begins to wear its warm and vibrant colors, come celebrate the arrival of fall, the autumn leaves, seasonal delicacies and twinkling pumpkins in a welcoming and festive setting. You are welcome to wear a mask or costume if you wish!
Get a sneak peek here of other exciting updates…
The evening at a glance
Awaiting you at the gala is a wonderful buffet of delicious bouchées prepared with veggies from our farm, a refreshing assortment of drinks, wonderfully lively musical performances, a raffle and a silent auction filled with great surprises, and valuable time to (re)connect with other members of the Roulant community.
Music: Dance the night away to the funky sounds of the Key Lites.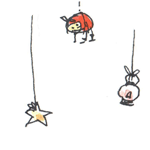 Venue: Join us at Marché Bonsecours, a fancy, warm and accessible place. You can get there easily by foot, bike or by metro (300 m from the Champs-de-Mars station). Or you can reserve a parking space for the evening for $5, when you purchase your ticket below.
Volunteers: This event is made possible with the help of many fantastic volunteers. If you would like to join the gala volunteer team, read more here.
Family-friendly: We are an intergenerational community of all ages! If you would like to bring your little ones, we will be providing a child-friendly space. Please be sure to select a child ticket below to let us know!
Stay tuned for more updates!
Supporting the Roulant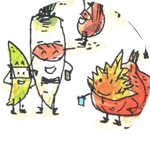 At the Roulant, we dream of Montreal as a well-fed and close-knit city. From the cabbage patch to the compost collective, canning tomatoes to cultivating mushrooms, delivering fresh vegetables to calling each client, this dream is manifested in many ways by countless people every day. Help us continue connecting people of all ages through food. Our goal for the 2017 Gala is to raise $25,000!
Ticket pricing
Again this year we are offering two types of tax-deductible* tickets to the Gala, which include a complimentary drink and raffle ticket:
A $100 general admission ticket
A pay-what-you-can ticket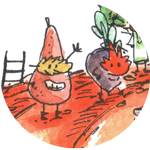 What does pay-what-can mean? It means that your presence at this event and your contribution of any size helps us reach our fundraising goal! We ask that you contribute what is meaningful to you based on your financial ability. If you aren't sure what to contribute, consider what you would pay for a fantastic night out for food, drinks and music with friends.
*In accordance with Canadian Revenue Agency's regulations, we can issue tax receipts upon request for contributions of $15 or more above the value of the ticket, which is $50. So for a $100 ticket, you will receive a tax receipt for $50. However, for contributions less than $65, we cannot issue a tax receipt. Note that tax receipts will be issued in the name of the person purchasing the tickets.
Sponsor a client or a community member
If you are unable to attend but want to support the fundraiser, we invite you to sponsor a ticket for one of our meals-on-wheels client-members and their volunteer buddy, or to enable a guest with limited income to join the celebration. Simply contribute to the "Donate a ticket" option below.
Help spread the word! Invite your friends!
Do you know someone who is excited about social inclusion, food security or urban agriculture? Why not invite them too! The gala is a wonderful opportunity to introduce them to the Roulant family. Feel free to share the Facebook event.
Contact us
For more information about the evening, performances, logistics or any other questions, please contact Brooke or Camille by email or at 514-284-9335.
Partners
This event is made possible with the generous support of our many partners, including: Académie Végétale par Crudessence, Alchimiste en herbe, Atelier Make, Alvéole, Avanaa Chocolat, Boulangerie Guillaume, Ballet Coppélia, Bec Soda, Brasserie les 2 frères, Brasserie T, Breddy Boulangerie, Bridor, BU par espace thé, Café Falco, Camellia Sinensis, Cats' Corner, Céramique café, Champignons Maison, Chez Figue, Cinéma du Parc, Collectif d'apiculture de Santropol Roulant, Croissant Monkland, Distillerie du St. Laurent, Ensemble caprice, Epicerie Alfalfa, Espace pour la vie, Essentrics Studio, Écomusée du fier monde, Farsley, Fermes Lufa, Ferme Saint-Vincent, Ferme Urbaine Ôplant, Fitz Montreal Bike Tours, Flowerink, Globe Car, Happy Fitness, Helios maker space, Hvor, Ifcreatif, IFC seafood, IGA Louise Ménard, La QV, La Moutonnière, Laurie Anne Atelier Fleur, L'autre Montreal, L'armoire du haut, la Chapelle theater, Le Booth, Les Essentiels, Les minettes, Laucolo, Les Soeurs en vrac, Lola Rosa, Mi&Stu, MicroHabitat, Moksha Yoga, Musée des beaux-arts de Montréal, Naak, Orchestre symphonique de Montréal, Nos Cabanes, Oatbox, Pasquier, Passion Terre, Patisserie Maru, Pousses et cie, Prairies, Pub Burgundy Lion, Rise, Rhum Chic Choc, Robin des Bois, Solpak, Sophie Sucrée, Studio 303, 5eptentrional, Tara's Dumplings, Théâtre des Quat'sous, Tout Cru, Yul Traiteur, and 3/4 Tonic Maison!
Poster illustration by Antoine Porcheron.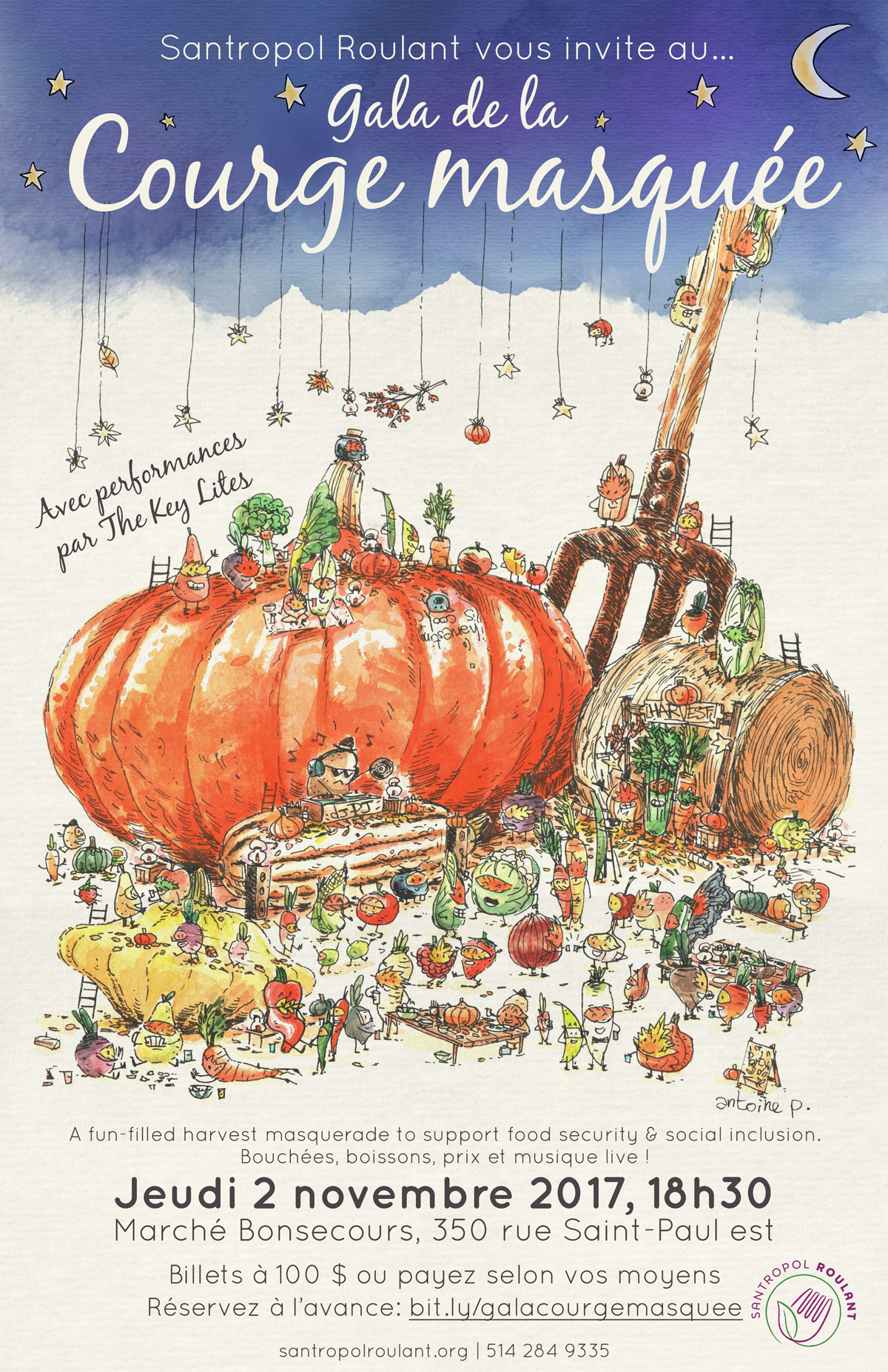 Reserve your spot
Don't see the ticket form? Buy your ticket here.