Even if the spring is starting slowly this year, it's a great time to get what you need for the gardening season at the general store!
You can find lots of interesting supplies, such as:
Packets of organic seeds
The seeds available for sale at the general store come from Tourne-Sol Farm and are all certified organic. We have selected some great varieties for urban gardening in Montreal. You can read the blog post about garden planning written by Marie-Anne, our Urban Agriculture Manager, to help you choose which veggies to grow, or you can come directly to Santropol Roulant where she will be able to assist you in person.
3,50$ / package (each one containing a different number of seeds, depending on the variety)

Urban garden container mix
Each bag contains an organic growing medium made specially for container gardening – with compost (good for transplantation of plants) and coconut fibre (good for water absorption) so that less watering is needed!
8$ / 30L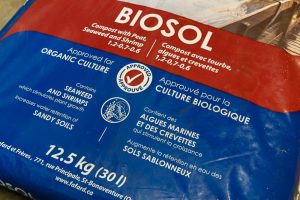 Bags of compost
This is a good organic compost made with algae, shrimp and peat moss.
7$ / 30L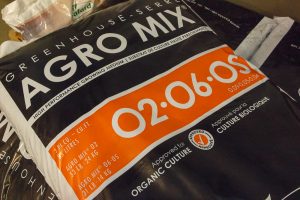 Seedling pot mix
A perfect growing mix for seedlings because it is thin and uncompressed, with perlite, vermiculite, peat moss and a little bit of compost. It could also work well for growing veggies that don't need a lot of fertilizer, such as leaf-veggies and aromatic herbs.                         2$ for 1L or 20$ for 85 L
Why buy soil and seeds at the Roulant General Store?
We keep the General Store stocked with products that reflect a love for people and local food. We are happy to support people as they embark on their first growing projects. Additionally, the revenue supports the work of the Roulant and allows us to be more financially resilient.
For more information, contact Marie-Anne by email or call: 514-284-9335