Welcome, dear donors and friends, to this year's monthly giving campaign! This spring, we would like to invite you to check in with yourself about the way you give. Is your donation working for you?
How much is your money worth?
A monthly contribution to the Roulant creates sustainability for the organization and yourself. You can invest in your personal impact and engagement, as well as in the future of the Roulant.
Money that gives twice
Big or small, a monthly donation goes a mighty long way. It reinforces the Roulant's foundations, and makes the community a happier, greener place. It will also give a second time, to you! Here's how a monthly donation will increase your personal impact:
Your awareness will grow as you increase your engagement with key social issues affecting the lives of Montrealers
You'll deepen your connection to an inspiring community of members.
You'll become a voting member of Santropol Roulant! You can contribute your voice and perspective to influence organizational decision-making.
All of this will have you feeling more engaged and active, by contributing regularly to the longevity of an organization doing important work that benefits multiple aspects of community life.
In these ways, a monthly donation to the Roulant is so much more than money, because you get a community in return!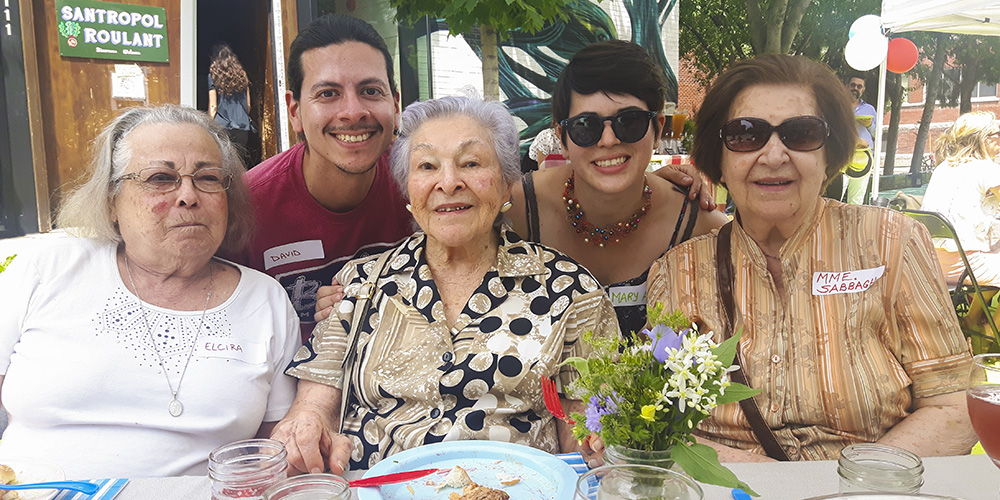 By breaking apart a one-time donation into smaller installments, you create more agency for the Roulant to expand its horizons and look ahead to the future, with the knowledge that we can count on a regular amount from our donors. What's more, all of your donations as part of this campaign will be used to fund education opportunities at the Roulant as part of our social innovation mandate. We hope you will take advantage of this chance to make a big difference, both within yourselves and the community.
Help us reach our goal this year!!
As you can see, no amount is too small to make a big difference. Every bit counts and creates stability and sustainability for the Roulant.
Already a monthly donor?
How lovely! Your contribution makes a huge impact. This could be an opportunity to revisit the amount you contribute.  What makes sense for you makes sense for us!  
Tell us what you think, and engage to the degree that you seek.
Want to know more? Contact Tara at 514-284-9335 or via email at tara@santropolroulant.org.