Every year the Roulant releases a new meal calendar, and 2022 is no different! Sprinkled with community photos and exciting new menu items, the calendar represents change for the Meals-on-Wheels clients as much as it does for our kitchen. At the heart is the desire to improve individual food security through delicious, varied, affordable meals, and to offer engaging experiences for our diverse volunteers and staff who prepare meals 5 days a week, 52 weeks a year.
The meal calendar is a collaborative project with the Meals-on-Wheels and Communications teams. In the months leading up to the release of the meal calendar, the Kitchen Programs Manager (that's me, Aidan!) and the Meals-on-Wheels Manager (Laura!) work on developing a client survey. The goal of the survey is twofold: it allows the Meals-on-Wheels team and kitchen to ask critical questions about the service it provides, from the food to service delivery, and gives each client a chance to weigh in.
The kitchen team debriefs the recipes and the manager makes an analysis that takes into account recipe appreciation, variety, kitchen capacity, and food restrictions.
Food restrictions are identified as dietary restrictions related to medical, religious or cultural reasons. We pride ourselves on being able to accommodate clients' individual dietary restrictions. Over the past year, on average 30% of the up to 120 meals each day were adapted to suit the individual needs of clients.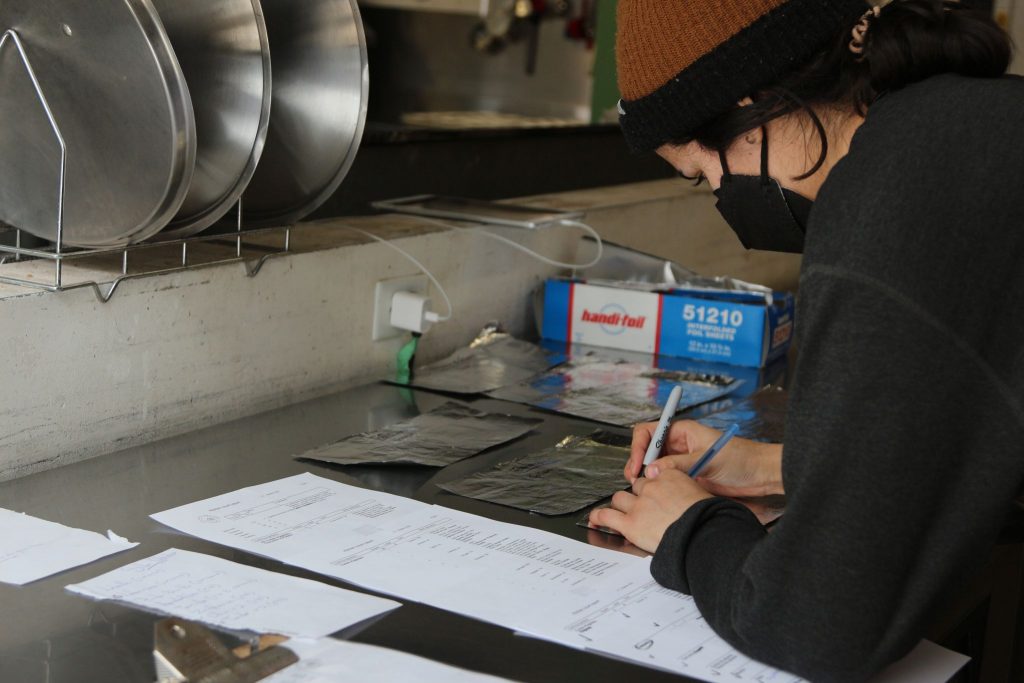 In terms of variety, the 2022 meal calendar features 20 different dishes (6 vegetarian, 5 poultry, 4 fish/seafood, 3 pork, 2 beef) and 4 seasonal salads. Seven of the 20 main dishes are entirely new, such as Chicken couscous, Marinated lentils with feta and Sausages & mash, and of course we took the best of our other recipes from 2021 and gave them some much-deserved attention.
There are 4 NEW celebratory dishes in March, June, September, and December. Featuring colourful ingredients and seasonal produce, these meals are meant to bring a sense of joy to clients' doorsteps. In addition, 3 summer salads will make an appearance from mid-May through mid-September, and one new warm winter salad will pop up in the first and last two months of the year. YUM!
This year, we also hope to focus on a slightly different palate, including previously underutilized produce such as fennel and kohlrabi in order to offer an ever diverse nutritional base for our clients.
In addition to desserts, diabetic desserts, pudding or apple compote, our clients will be able to enjoy seasonal sides, featuring fresh and locally grown ingredients. And we hope our clients will be happy to see pumpkin pudding and chia pudding on rotation after their slamming success in our celebratory meals last year!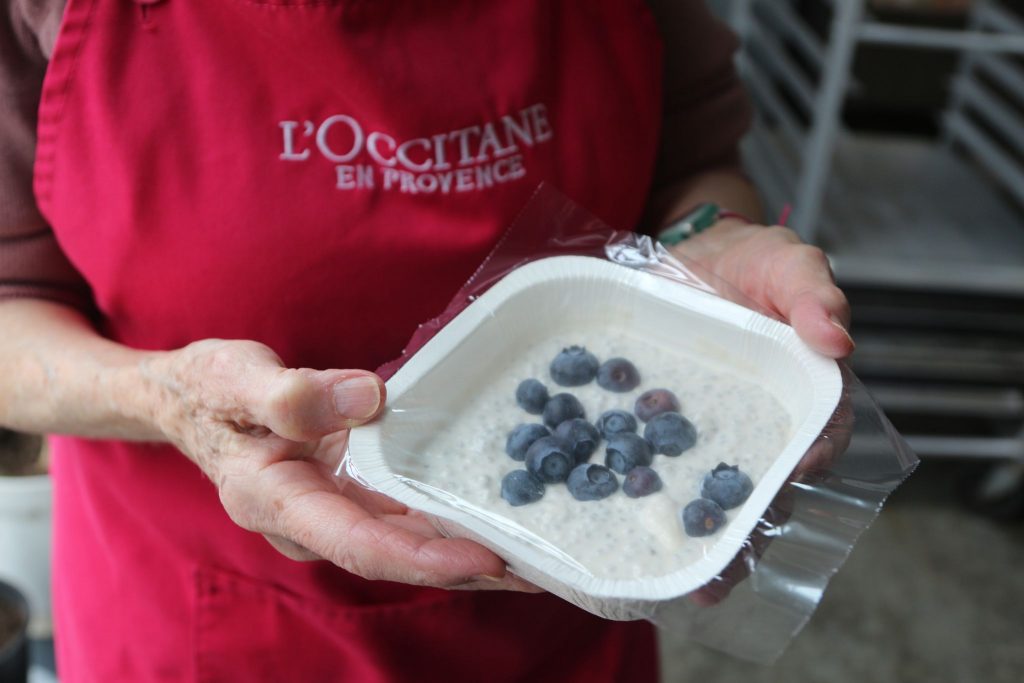 Some of the logics that shape the way the kitchen looks at these changes is by identifying what the needs of our clients are, and balancing them with the needs of the kitchen. Our meals aim to meet 30% of clients' daily nutritional needs. We are consistently aiming to provide folks with a variety of meals that they can choose from, providing them with an autonomy of choice.
All the while, the kitchen has its own limitations. Recipes are prepared within a 3-hour window each morning, including anywhere from 14-30 special meals that take into consideration clients' food restrictions. It's a huge help when a recipe is adaptable and feels familiar to both staff and volunteers.
We sincerely hope that the changes we've made will hold up to our clients' needs as well as the kitchen's through the rest of 2022! Thank you to the kitchen team for its collaboration in evaluating meals and for helping with the rewriting of new recipes; as well as to the Meals-on-Wheels team for its impeccable statistics on clients' needs.
On behalf of the entire kitchen team, I'd also like to express our immense gratitude to all of our dedicated volunteers who step into our kitchen each and every day. Our work wouldn't shine as bright without your consistent engagement, so thank you!
Here's to our 2022 menu – we look forward to serving our community!
-Aidan