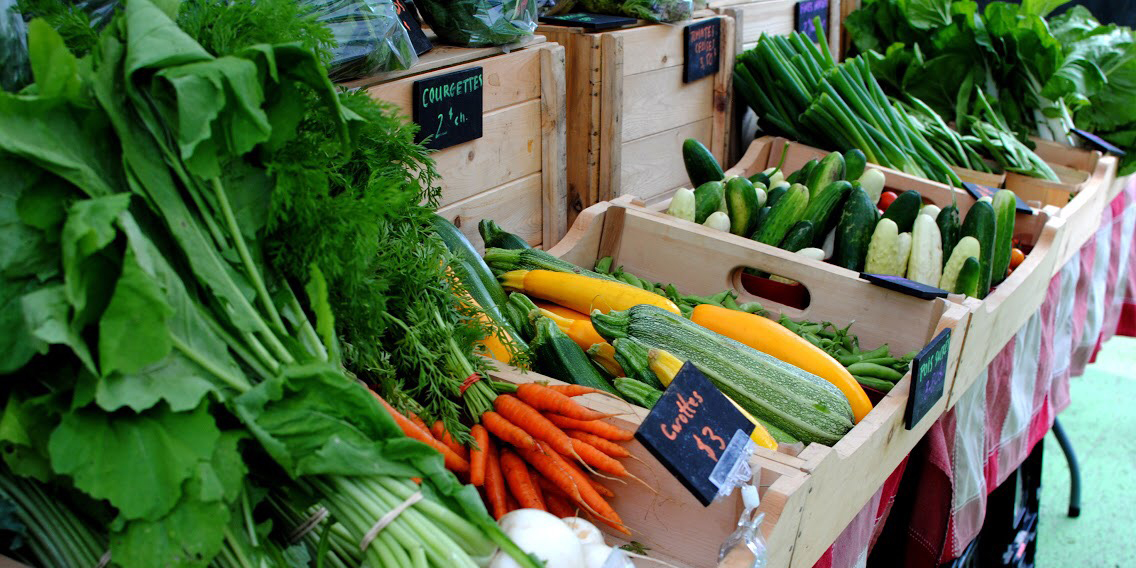 The Santropol Roulant Farmers' Market
Market Schedule:
Thursdays from 3:30 to 7:00 pm
From June 17th to October 28th 2021
Corner Roy East and Saint-Dominique (due to the works on les Terrasses Roy)
2021 collaborators and vendors
Ferme la terre entière : La Ferme la terre entière crosses the tunnel to deliver good, fresh and organic vegetables to the Roulant! This farm is centered around family values and the love for vegetables. Its mission is to offer small and large consumers in the region fresh, local and organic farm products, grown with respect for the environment and the well-being of farmers.
Breddy Boulangerie : is an artisan bakery specializing in organic sourdough breads and other confections.
Robin des Bois : Located at the heart of Plateau Mont-Royal, the restaurant Robin des Bois offers the flavours of the world on your plate, to go!
Eat Love Chocolate : We are EAT LOVE, a local Montreal startup chocolate company, dedicated to spreading Love wrapped in chocolate. We provide guilt-free pleasure in every bite. Our star product is a premium peanut butter chocolate cup, rich and creamy, slightly crispy, with high-quality, organic, dairy free, chocolate. Our products are the direct extension of a simple and powerful worldview, that what people will always need most is a bit of genuine Love and Attention, the purest form of Fuel for your Life.
Rucher Apis : Rucher Apis is delighted to bring its delicious organic honeys to the Roulant Market's community! Neither heated nor pasteurized, our raw honeys are exactly as produced by the bees, without any alteration. Are you a Spring, clover or wildflower honey fan? Come and discover or get reacquainted with your favourite products! We'll also have organic beeswax candles and blocks, propolis and the brand new book of our beekeeper, a unique window on the bees' wonderful world. At the farmers' market on the following days: To be confirmed.