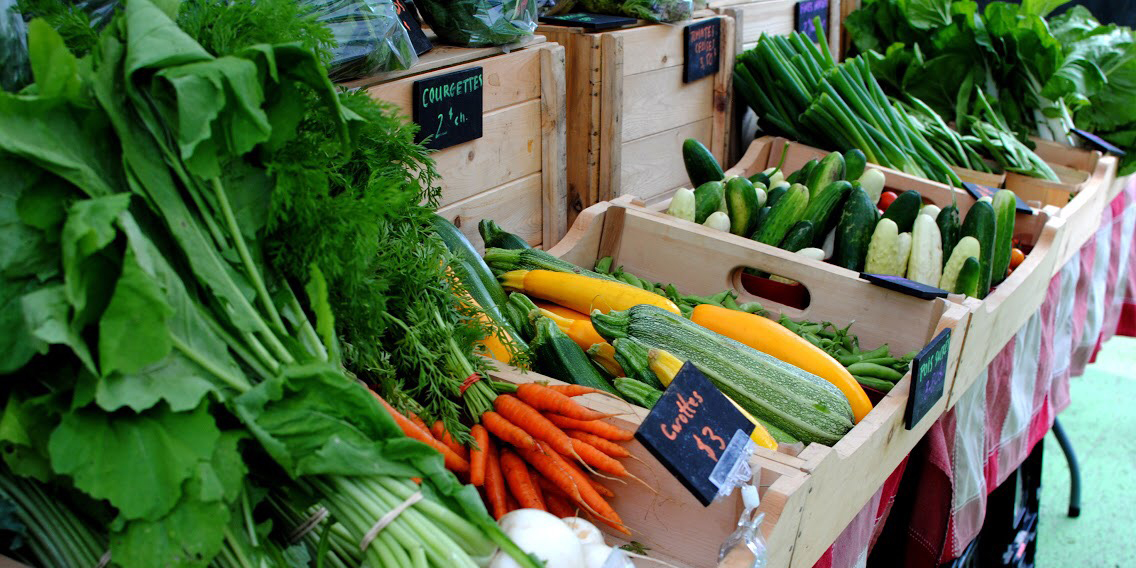 The Santropol Roulant Farmers' Market
Market Schedule:
Thursdays from 3:30 to 7:00 pm
From June 13th to October 24th 2019
On the Terrasse Roy at Santropol Roulant
111 rue Roy Est
(between Coloniale and De Bullion)
2019 collaborators and vendors
The Santropol Roulant Farm: will be there with our organic basket pick-up, full of vegetables from our Senneville farm.
Ferme les Carottés: Les Carottés work with heart and sincerity to offer you tasty vegetables every week. Come and see them at the market to discover their seasonal produce! You will not be disappointed by their famous mesclun, their delicious tomatoes and the freshness of the vegetables direct from the farm.
Breddy Boulangerie: is an artisan bakery specializing in organic sourdough breads and other confections.
Tara's Dumplings: Tara's Dumplings are traditional Chinese dumplings, handmade in Montreal with carefully sourced ingredients such as organic produce and antibiotic and hormone-free Quebec pork.
Rucher Apis: Rucher Apis is delighted to bring its delicious organic honeys to the Roulant Market's community! Neither heated nor pasteurized, our raw honeys are exactly as produced by the bees, without any alteration. Are you a Spring, clover or wildflower honey fan? Come and discover or get reacquainted with your favourite products! We'll also have organic beeswax candles and blocks, propolis and the brand new book of our beekeeper, a unique window on the bees' wonderful world. At the farmers' market on the following days: 4 and 18 July 8 and 29 August, September 12th, 3rd and 24th of October.
Mme FROMAGE: Mme FROMAGE is a love of cheeses, cheesemakers, farmers who are proud of their land and dedicated to producing the best homemade farmhouse cheese.
Passionate about Quebec cheeses and its artisans, Mme FROMAGE represents seven cheesemakers that work to make the best quality cheeses. So it is with great pride that I sell their products at farmers' markets.