We love local food and homemade gifts any time of year, but especially during the holidays! Here are a few items that are currently available in the Roulant General Store.  They're perfect for your holiday table, gifts or with a nice spread of cheeses or charcuteries; hello apple butter, chutney and ground cherry jam!
The fruit and vegetables in our products are grown in Montreal, the vegetables come from our farm in Senneville and our two urban agriculture sites, while the fruit is salvaged from homeowners' yards (with their permission of course!) by the Fruits defendus collective! Volunteers learn and cooperate every step of the process from the farm to the kitchen.
Pictured above, a few savory favourites: Relish, fruit ketchup – a Québecois holiday table classic, dill pickles, curried zucchini and pickled beets! ($8-$10)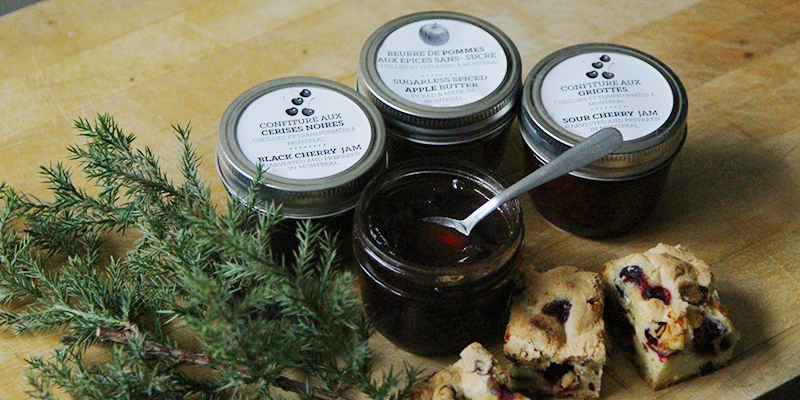 (above) Sour cherry jam, sugar-free apple butter, sweet cherry jam, we also have pear, strawberry and ground cherry jam ($5-$7 125 ml or $8 – $13 for 250ml)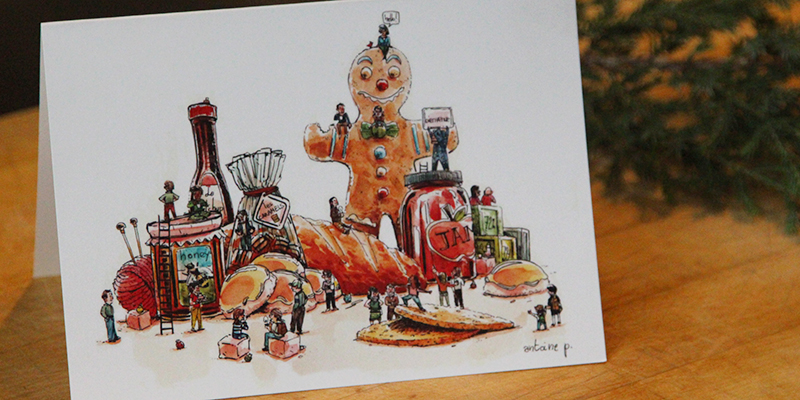 We were so smitten with Antoine Porcheron's latest illustration we turned it into a holiday card! Pop a few in the mail! ($3)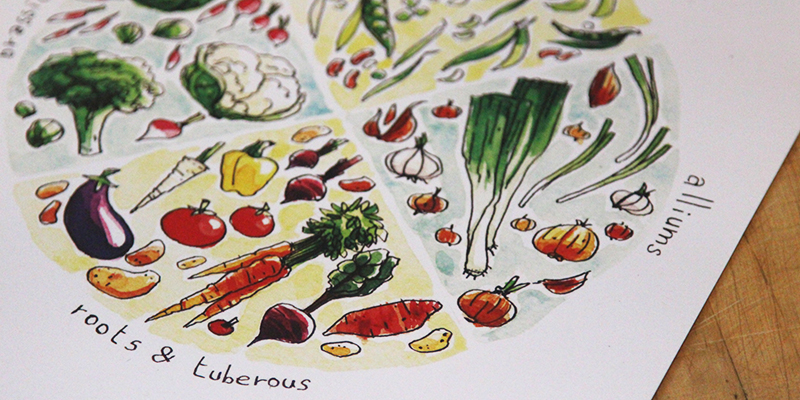 Antoine also makes gorgeous art prints  – a steal at $10.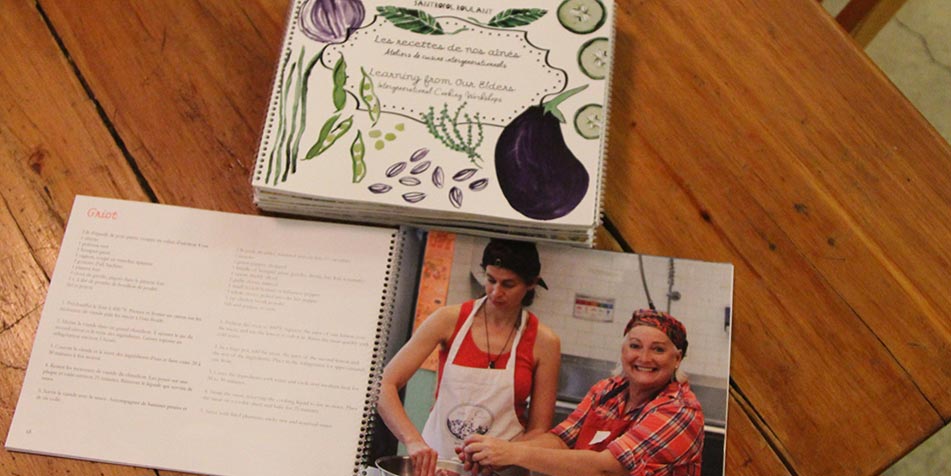 We've got a great new cookbook on our shelves, Learning From Our Elders, which celebrates cooking and sharing food between generations and cultures! ($25)
Your purchase supports our work; all funds are re-invested to further the Roulant's mission: bringing people through the power of food! Stop in; we're open 6 days a week! Need help putting together an inspired gift or placing a bulk order? Have questions? Contact Isabelle, our food preservation coordinator.