Join us in welcoming two new members to the team in Social Entrepreneurship and Fundraising! We also want to thank Deanna for everything she's accomplished at the Roulant and wish her all the best as she heads back to school.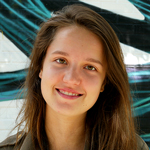 Camille
joins our team as
Social Entrepreneurship Intern.
She provides support to the Roulant's social entrepreneurship programs such as the
farmers' market
and the
General Store
, developing our capacity to generate revenue internally in a way that is in line with our mission. Camille is also playing an important role in organizing our annual Gala with Partner Engagement Coordinator Brooke.
---
---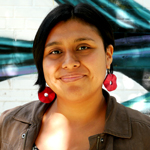 Also joining the team is Stacey in the role of Fundraising Administrator. Stacey supports the fundraising team in building and sustaining strong relationships with Santropol Roulant's donors. She became interested in food justice while working with small-scale farmers in Ghana in 2009 and has since become involved in movements seeking justice on related issues.

---
Thank you!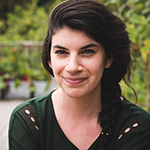 Many thanks to Deanna, who worked in the fundraising administrator role previously and made the loveliest hand-made cards to thank Roulant donors! She leaves the Roulant to pursue her studies at Vanier College.
---
Learn more about these and other members of our team on our Staff page.