So much is happening at the Roulant these days! In this giant team update, join us in welcoming new members to the team, learn about other changes in the staff, and send fond farewells to a few people who have moved on to new things.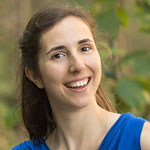 Maud joins our team for a maternity leave replacement contract as Communications Coordinator. She takes the lead on creating our bi-weekly newsletter, managing our website and social media, supporting the communications needs of our team, and much more. A yoga teacher with experience working in community organizations, Maud is passionate about food, wellness, and human connection and loves to share information about these topics across all kinds of media. Keep your eyes on your email inbox or our social media for exciting Roulant updates, thanks to Maud!
---
---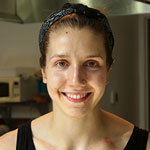 Also joining the team is
Talia
 in the new role of
Social Entrepreneurship Kitchen Co-Manager
. In addition to leading kitchen volunteer shifts for the meals-on-wheels, Talia will lead our kitchen-related social entrepreneurship services, including our
catering services
,
food preservation
for the General Store, and the planning of high-end kitchen
workshops
. Looking for a caterer for an upcoming event? Don't hesitate to
contact Talia
!
---
---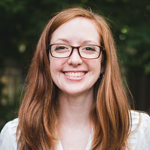 After serving as the Communications Coordinator for the past year, 
Brooke
 is transitioning to a new role at the Roulant,
Partner Engagement Coordinator
. She is now responsible for developing and establishing relationships with partnering organizations and businesses, and finding ways for partners to get involved in our activities on a deeper level. Brooke is also the lead on
second floor rentals
, and the coordination of our upcoming annual fundraising gala – to which you are all invited! Want to know more?
Send Brooke an email
.
---
---
Kateri, former Meals-on-Wheels Director, is back from maternity leave as our Transitions and Growth Director with a brand new mission: taking care of some key organizational transitions. Using her deep knowledge of the Roulant, Kateri will work to improve and develop some of our internal processes and systems, so as to better address our growth as an organization. She will also act as a mentor for the new roles within the staff, and will continue to work on the ground, helping with volunteer shifts and client relations. Come on by or give her a call to say hi!
---
---
Learn more about these and other members of our team on our
Staff page
.
Thank you!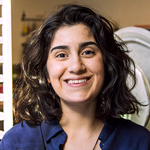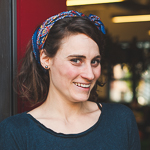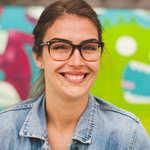 ---
---
With these changes comes a number of very big thank yous to staff who have recently left the Roulant. We thank
Bahara
, our Meals-on-Wheels intern, who provided much love and support for our meals-on-wheels and volunteer programs. Thanks go to
Isabelle
, the Food Preservation Coordinator over the last three years, who shared tremendous insight on canning and fermenting, as well as awesome community engagement and teaching skills. And thanks go to
Marie
, who acted as the Social Entrepreneurship and Marketing Coordinator, strengthening and developing our many important revenue-generating activities.
Please join us in celebrating the important contributions that these team members brought to the organization, and wishing them all the best in their next adventures!