This year, the Farmers' Market has grown to include many talented small producers and artisans from around Montreal, in addition to the tasty organic veggies from the Roulant's farm. To coordinate these twice-weekly markets, we welcome Nazmus our team!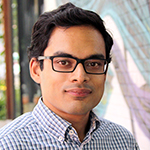 Also a core member of
Les Fruits Défendus
, Nazmus has been a volunteer at the Roulant for many years. Now as a part of the staff, he is able learn more about the challenges of food security while also helping to make a difference. In coordinating the market, he is excited to take on the challenge of making local, organic food accessible to people across Montreal and supporting our local producers.
---
---
Nazmus coordinates with all the different producers and artisans taking part in our Farmers' Markets. At the Café-Marché Petite-Bourgogne, he collaborates with organizers to sell low-cost vegetables in that neighbourhood during the peak summer months. He is also in charge of managing the General Store, where you can get delicious preserves, seeds, t-shirts and frozen meals.
Come by the Market on Tuesdays and Thursdays from 4- 7 pm, until the end of October, to greet Nazmus outside the Roulant, while you get your local breads, sweet treats, sprouts, medicinal herbs, honey, dumplings, preserves and more! You can also pop by the General Store during our regular hours, Monday to Saturday from 9:15 – 5:15.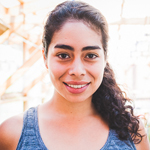 Many thanks to Camila, who worked hard for the past year as the Farmers Market Development Coordinator to lay the groundwork for the Farmers' Market, bringing her passion for food justice and accessibility. She leaves the Roulant to pursue her studies.
---
Read more about all the staff members on the staff page and feel free to send Nazmus an email to welcome him!